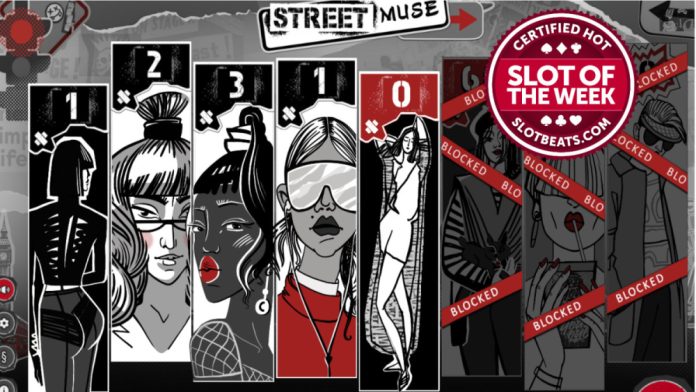 TrueLab Studios has hit the heights of fashion to claim SlotBeats' Slot of the Week award with its latest title Street Muse.
Street Muse is a street-fashion themed, no symbol slot where only multipliers are in play with 243 ways to win and a maximum win of up to x10,000 the player's stake.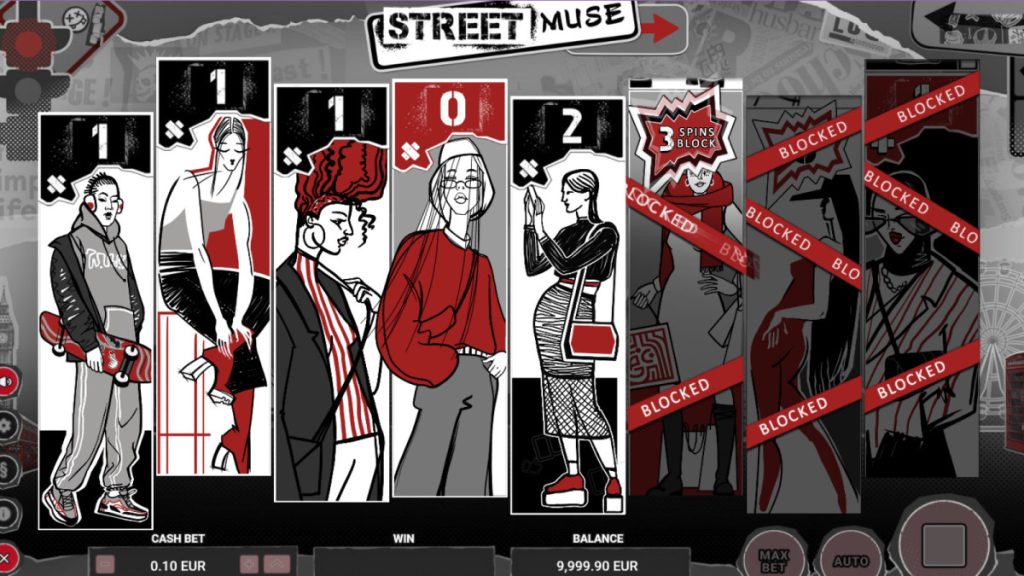 Symbols that appear on the reels have no locked value as the multipliers change randomly on each spin. One character could have a x1 multiplier on one spin, and a x3 multiplier on the next. Standard multipliers range between x1 and x10, but can reach x100 with the bonus features.
The game has eight reels, with the furthest three locked at the start of play. Payouts are given when five reels drop on a spin without any of them being a x0 multiplier. If no x0 falls into play, then the five multipliers displayed on each reel will be added together to multiply the player's original bet and give the payout.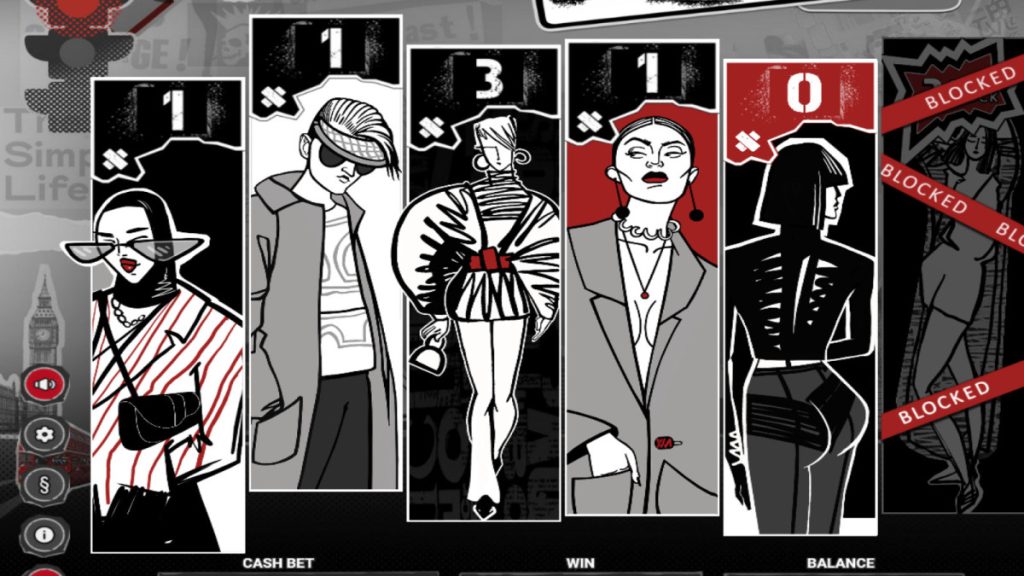 The three reels to the right can randomly give out special features, with up to three features able to occur at once. The revive feature can be randomly activated on any losing combination with one x0, turning it into a x1 and completing a payout in the process.
The bump feature enhances an already successful combination by adding one to the value of each multiplier along the reels. The freeze feature takes your highest multiplier reel and freezes it in position for the next three spins whereas the strike feature can add a sixth multiplier on top of the five regular reels.
If readers would like to walk the Street Muse runway, click here to play the demo.