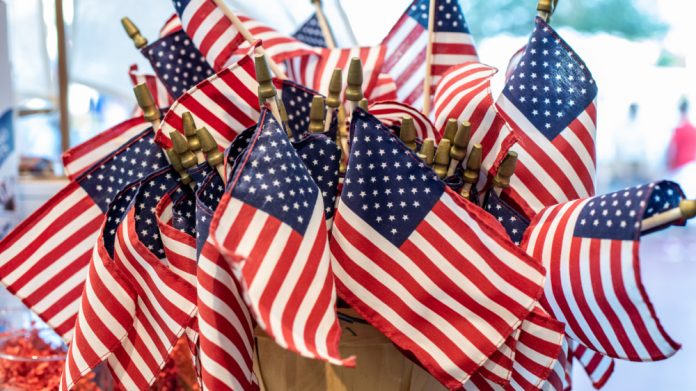 Jason Robins has elaborated on the hopes of further state launches in the not too distant future, as DraftKings' earnings call covered a continued ramp up of online operations across the US.
With the group preparing for online sports betting debuts across Maryland, Ohio, Kansas, and Puerto Rico, which would make the group's app available to 44 per cent of the population, Massachusetts and California also fall firmly on the radar.
Legislature in the east coast state has passed a bill to legalise retail and online wagering to a further two per cent of the populace, while the Golden State could provide a "huge opportunity" and a further 12 per cent.
"And on November 8, Californians will vote on whether they want regulated online sports betting, while simultaneously helping solve issues such as homelessness, mental health and addiction, while providing funding and economic opportunity for all of the state's tribe," commented Jason Robins, Co-Founder, CEO and Chair of DraftKings.
"Even assuming all of these states, including California, launched in late 2022 or in 2023, we have more conviction than ever in our ability to reach positive free cash flow with our current capital reserves.
"Despite that conviction, we are still making a concerted effort this year to drive efficiency opportunities and early GNOG synergies and have already identified approximately $100m of cost reductions for this year.
"As I mentioned earlier, I am very proud of the team for striking a great balance through the first half of the year by driving strong revenue growth while also making improvements to our long-term cost structure. We look forward to continuing to balance these dual objectives. In addition, we are finalising our plans for 2023."
"…the last few weeks of September are heavy in terms of promotional activity"
Regarding Golden Nugget Online Gaming, the $1.56bn purchase of which was finalised in May, DraftKings has stressed that it is "focused on capturing the marketing, gross margin and G&A synergies". Migration of GNOG to the DraftKings platform is expected to be finalised during H2 2023.
In addition to stressing excitement in Web3 technology and DraftKings marketplace, with blockchain and NFT tech hailed as "endemic to our core business," Robins also touched upon the group's immediate outlook.
With full-year revenue and adjusted EBITDA projections being improved, the company's online gaming business is said to be "very healthy" as DraftKings aims to continue executing on operating efficiencies.
Moving on to sports betting, Robins pinpointed the fast approaching NFL season as key, with a "significant amount" of Q3 revenue expected to come during the final three weeks of September.
"Hold rate tends to normalise over the course of a full NFL season, but it can vary significantly over the course of a few weeks," it is added.
"This can have a pronounced impact on Q3 considering July and August are among the lightest months of the year from a sports calendar perspective.
"Second, the last few weeks of September are heavy in terms of promotional activity, which is driven by customer acquisition and reactivation.
"While some of the promotions we run have predictable numbers behind them, there are others that depend on game outcomes, which amplifies potential volatility in Q3."