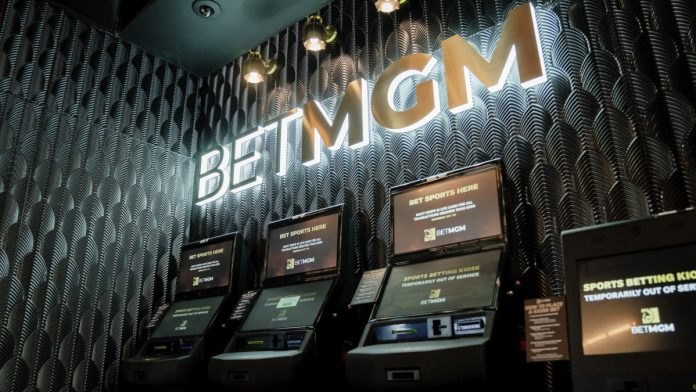 BetMGM has disclosed a multi-year partnership enhancement alongside the National Football League to become an official sportsbook partner in Canada.
The alliance, which follows a similar path trodden by FanDuel in June, follows the online sports betting and igaming operator going live in the province of Ontario in April 2022.
Under the terms of expanded agreement, the MGM Resorts and Entain joint venture gains the right to utilise official NFL marks in Canada and advertise on NFL-operated digital platforms throughout the region. Additionally, BetMGM will offer Canadian customers access to exclusive league experiences.
Gavin Kemp, Senior Director of Corporate Partnerships, NFL Canada, said: "We are thrilled to be working with BetMGM in Canada as an official sportsbook partner. 
"BetMGM delivers a unique gaming platform to this emerging market and will enhance the NFL fan experience in Canada in new and innovative ways."
This news complements BetMGM's agreement with the NFL in the US where the group has been an authorised sportsbook operator since 2021, subsequently gaining the right to run in-game television spots during the season.
"Expanding our partnership with the NFL into Canada sets the stage for amazing opportunities as we begin the upcoming football season," noted Adam Greenblatt, BetMGM CEO.
"We're already seeing great interest from our Ontario customers and this collaboration truly elevates the BetMGM experience."
Earlier this year, Greenblatt closed day two of the Canadian Gaming Summit by proclaiming that "we're showing that we can compete and have every intention to do so".
In a fireside chat with broadcaster Ryan Doyle, Greenblatt elaborated on numerous aspects of the gaming brand's journey thus far, as well as delving into detail on the possibility of a legalised Californian market coming to fruition down the line.
"I think the story of BetMGM is I told you so," he began upon being quizzed on the origins of the group. "What we put in place in 2018 made sense on paper, but it was actually bringing it to life and being able to demonstrate that we can compete with pre-existing brands, the established players, that made the journey much more precise and really exciting."