With Money Train 3, the next instalment of Relax Gaming's smash hit slot franchise set to launch on the final day of SBC Summit Barcelona, CasinoBeats caught up with the igaming aggregator and developer's CEO Simon Hammon to find out what to expect from the game.
CasinoBeats: Ahead of Relax Gaming's appearance at SBC Barcelona, with Money Train 3's launch set to take place on the last day of the show (22 September), can you tell us a bit about the game and anything we can look forward to?
Simon Hammon: We can't wait! We're immensely excited about the launch of Money Train 3 on the 22 September, which will no doubt be one of our biggest smash hits this year. The game has already courted a lot of attention amongst affiliates and operators alike, receiving fantastic reviews and feedback. We're now eager and curious for the most important test – what the players think.
Of course, given that BigWinBoard has already given it its highest review ever, the anticipation is certainly building. We worked hard to strike the right balance between new and familiar in the third sequel. We aimed to create something exciting for all the Money Train lovers out there, but also engaging for newcomers to the franchise.
When it comes to unique features, the game keeps true to the predecessors but takes things up a notch with an even higher max win feature of 100,000 x, new innovative twists to the mechanics and of course the same characters loved by players, but this time amped up and in a completely new setting.
CB: Talk us through the Relax stand; what exciting things can delegates find?
SH: We're incredibly excited to showcase Relax at SBC Barcelona – especially because it's our first time doing so! The show has some excellent speaking tracks, and we can see it's going to be very well attended by new and old prospects, friends and partners.
The Relax stand is set to showcase everything that makes us who we are, especially when it comes to our latest and greatest content. So do stop by, it'll be a great opportunity to come and speak to us about what's cooking at Relax.
CB: With plenty of exciting new markets for Relax on the horizon, which trending topics do you see as being the most important right now?
SH: There are so many important topics on the table, not only for Relax, but the industry as a whole. Regulated markets are always a crucial theme, but this will be even more important now given developments in the US and UK, which will no doubt spark both new debates and interesting opportunities for discussion.
For me, another key area of interest is the general competitive landscape and boosting the visibility of suppliers of games. Given our fantastic Powered By Relax and Silver Bullet programmes, we're well-placed to give up-and-coming studios the reach and scale they need to get their name out there.
There really is so much talent out there right now, and we've made it our mission to help elevate that. Yes, there is plenty of competition in the marketplace, but with so many great productions being delivered, there are bound to be some really interesting topics raised at the show.
CB: Last, but not least – what exciting news can delegates look forward to in the months ahead?
SH: Well, Money Train 3 is the big blockbuster! We've been absolutely blown away by the feedback so far – and we can't wait to unveil the game at the show.
When it comes to other exciting news, there is a lot in the works right now, not only for the end of the year but also into 2023! All delegates who come to say 'hi' can hear plenty about our new market plans, fantastic new product offerings and some big announcements to be excited about.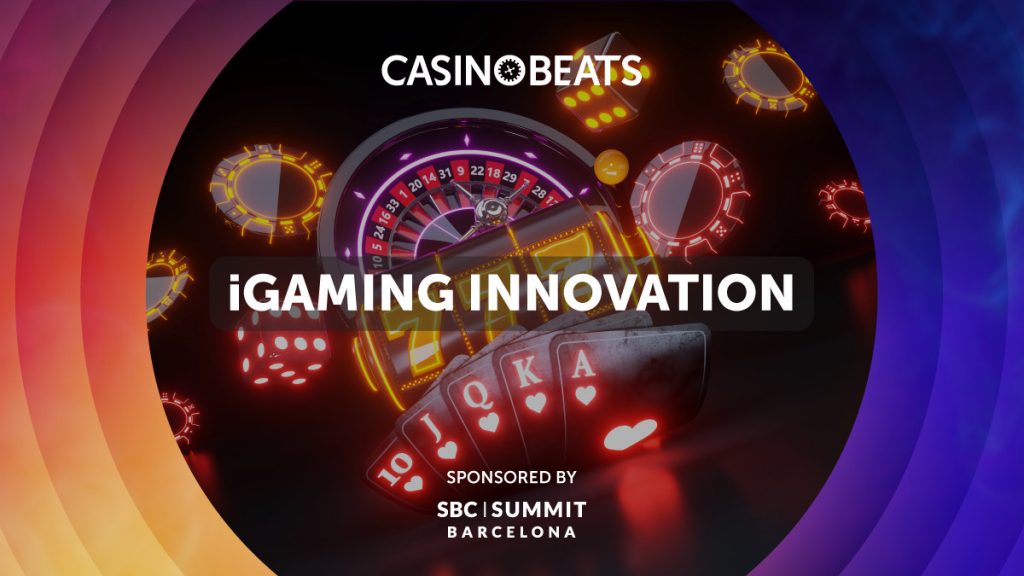 iGaming Innovation is to form one key aspect of this year's SBC Summit Barcelona 2022, which takes place at Fira Barcelona Montjuïc on 20-22 September.
This will see 6,000 delegates enjoy a 12-track conference covering all aspects of the international sports betting and online casino industries, an exhibition with 200 companies showcasing their latest innovations, and a programme of spectacular evening networking events.
Visit the SBC Summit Barcelona website to book your all access or discounted group pass.