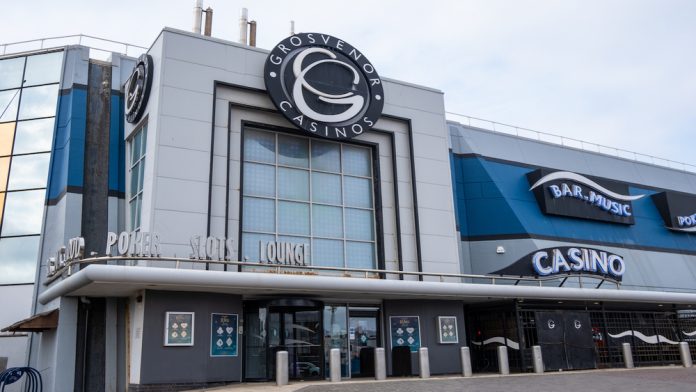 Grosvenor Casinos has dealt a helping hand to UK job seekers, offering more than 500 jobs nationwide to help aspiring dealers kick start their careers.
Grosvenor is launching a series of gaming academies across twelve of its land-based venues, helping to train locals on how to become a croupier and lead blackjack, poker and roulette games.
Sue Price, Head of Table Gambling at Grosvenor Casinos, commented: "We have a strong track record for providing training opportunities for the nation's job seekers to upskill and join our team.
"A career as a casino dealer is a highly skilled profession which offers flexible working as well as the chance to travel and work all over the world.
"Taking place across a number of our casinos, we are determined to offer all applicants of the gaming academies the chance to work for Grosvenor Casinos and become part of the team."
The training course aims to help aspiring workers learn how to manage the fast-paced nature of a betting casino environment by teaching them terminology, the difference between odds and pay-outs as well as how to spin the roulette ball.
Additionally, workers are being tutored on their times tables, their receiving of tips and proper dexterity when collecting bets, with the offer of full-time employment upon qualification.
"I moved to the UK three months ago and decided to apply to the training programme as I thought this would be a great job opportunity for my future after having worked in a hotel for a couple of months," added Chun Hei Koo, a 29-year-old Grosvenor trainee from Cardiff.
"So far, our mentor has been fantastic, teaching us every casino game alongside the specific rules in detail, whilst letting us practise as much as possible to get used to all aspects of the job.
"I hope to start my career with the Grosvenor Casino here in Cardiff and cannot wait to see where this unique opportunity will lead me."