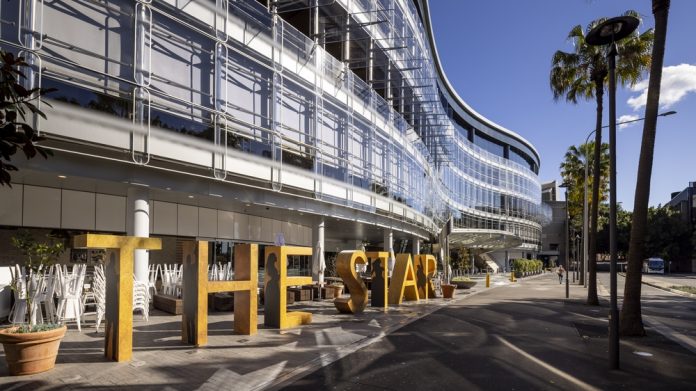 The Star Entertainment Group has been hit with a record penalty for an Australian operator due to money laundering failures, with its licence also suspended indefinitely.
Effective from October 21, The Star received written notice from the New South Wales Independent Casino Commission and has been told to pay a total pecuniary penalty of A$100m ($62m, £55m) on a timetable yet to be agreed by the NICC.
The Star Sydney casino will remain open and operating with the NICC appointing Nicolas Weeks as Manager of the property for a period of 90 days, subject to extension by the regulator. Staff at the property will be unaffected by the appointment.
The issuing of the record fine comes after an Independent Liquor & Gaming Authority mandated public inquiry that was tasked with assessing the group's suitability to hold a Sydney casino licence earlier this year.  
In June, the Queensland government elaborated on a number of key areas that the investigation would probe, including the use of China UnionPay debit or credit card facilities, and other arrangements, to help facilitate gambling by Chinese nationals despite currency movement restrictions.
At the time of the explanation, allegations were heard that The Star disguised A$900m of payments from UnionPay bank accounts through hotels adjacent to its venues, before transferring the money to patrons.
In addition, Queensland also confirmed, at the time, that a commitment to anti-money laundering responsibilities will be looked into, including detecting and preventing money-laundering risks, implementation of know your customer systems and enhanced and ongoing customer due diligence obligations.
In a market announcement issued by Justin Nelson, Principal Adviser, Listings Compliance (Sydney), the securities of the group will be placed in a trading halt at the request of The Star Entertainment Group, pending release of an announcement.
On the suspension period, advised by the NICC, this will enable the Commission to explore between itself, The Star and TSEG, of the possibility that The Star will be able to demonstrate to the NICC that it may become suitable to hold a casino licence in the near future.
The fine from the NICC comes just over a year after the Australian gaming firm responded to allegations that it engaged in a series of improper practices, similar to those of its Crown Resorts rival.
An investigation, led by media outlets Sydney Morning Herald, Age and 60 Minutes, alleged that, between 2014 and 2021, the casino enabled suspected money laundering, organised crime, large-scale fraud and foreign interference through its venues. 
Responding to the allegations at the time of the investigation, the group said: "The Star is concerned by a number of assertions within the media reports that it considers misleading. There are constraints on publicly discussing specific individuals.
"We will take the appropriate steps to address all allegations with relevant state and federal regulators and authorities, including Mr Adam Bell SC who is undertaking a regular review of The Star Sydney in accordance with the Casino Control Act 1992 (NSW)."
Adding: "The Star operates in a heavily regulated industry. We are subject to thorough and ongoing regulatory oversight including compliance checks and reviews across the company's operations in NSW and Queensland."