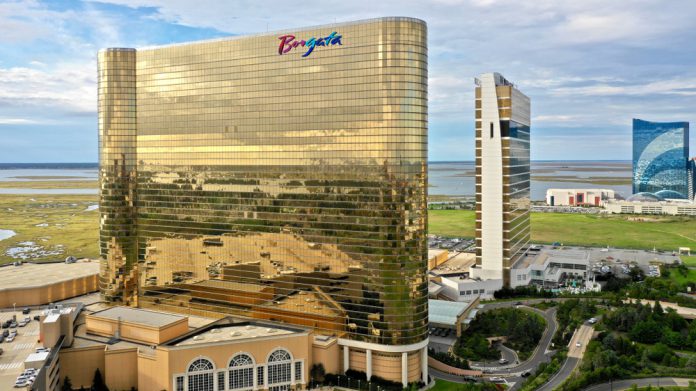 Total September revenue across New Jersey's gambling ecosystem increased 6.9 per cent to $484.96m (2021: $453.56m), driven by double digital upticks across igaming and sports wagering.
The Garden State's online casinos and poker rooms recorded a 10.3 per cent increase through the 30 days to close at $135.24m (2021: $122.59m), which edges the year-to-date figure ever closer to its 2021 total.
For the nine month period closing September 30, total igaming revenue is at $1.21bn (2021: $988.72m), which is just 10.8 per cent down from the past year's $1.36bn with three months remaining. 
The Borgata retains its place at the igaming summit courtesy of a 7.6 per cent year-on-year increase to $41.11m (2021: $38.22m), with Golden Nugget Online Gaming and Resorts Digital closely matched in second and third.
The latter secured a 20.5 per cent revenue rise through the month to finish up at $34.19m (2021: $28.38m), while GNOG closed at $34.16m (2021: $31m) via a ten per cent uptick.
According to filings received by the state regulator, total win across the nine casino hotel properties rose 1.3 percentage points to $251.73m (2021: $248.52m). For the year, this figure stands at $2.13bn, up 12.5 per cent from the $1.89bn recorded one year earlier.
It's a case of familiarity among the three leading venues with Borgata on top with a 3.5 per cent rise to $62.33m (2021: $60.24m), ahead of Hard Rock's $43.67m (2021: $41m) and Ocean Casino's 5.2 per cent increase to $30.59m (2021: $29m).
Per casino vertical, slot machines recorded a revenue of $186.47m, a 2.5 per cent improvement YoY (2021: $181.99m), while table games earned $65.26m, down 1.9 per cent from the $66.52m recorded one year earlier.
New Jersey's sports wagering handle closed the month at $866.71m, with online contributing $807.77m of that figure. The state's sportsbooks gained $97.98m in September gross revenue, which is an 18.9 per cent increase YoY from $82.44m.
This trend, however, is not replicated in the YTD revenue figures which were reported as declining 7.3 per cent to $516.91m compared to the $557.77m generated during the same period one year earlier.
Looking at the monthly figures a little closer, Meadowlands came out on top with revenue of $46.64m (2021: $41.25m), ahead of Resorts Digital's $22.41m (2021: $13.16m) and Borgata's $10m (2021: $13.41m).