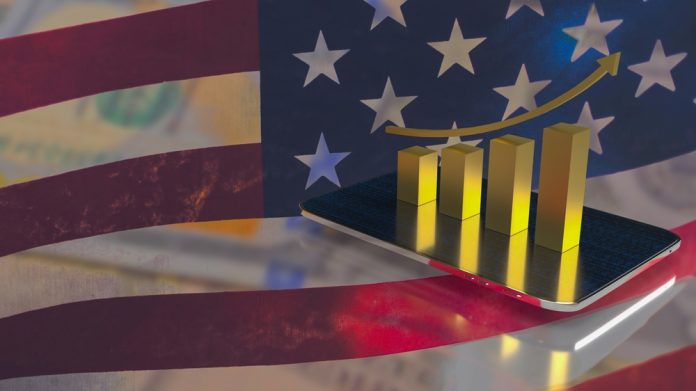 The American igaming scene has witnessed a spike in its yearly revenue as commercial gaming revenue across the board experienced increments.
Updating its Commercial Gaming Revenue Tracker with data tracked throughout August, the AGA revealed that igaming GGR generated by operations in Connecticut, Delaware, Michigan, New Jersey, Pennsylvania and West Virginia, increased by 31.9 per cent YoY to $401.8m, with all markets experiencing annual growth.
August 2021 had one less operational online casino market, with Connecticut launching in October. Year-to-date igaming revenue stands at $3.21bn, up 39.9 per cent on the same period in last year.
Over the tracking period, combined revenue from sports betting up 69.9 per cent YoY, with year-to-date revenue of $3.97bn, while handle is $55.76bn, a 86 per cent improvement.
Meanwhile, igaming accounted for 17.9 per cent of total US commercial gaming revenue for August, up from the previous two months.
As aforementioned, sports betting prospered the most during the update period, growing by 116.2 per cent as six new states went live with their sports wagering markets over the past year.
The AGA's tracker, which measures the activity of the US land-based casino, sports betting and igaming operators, reported $4.89bn in commercial gaming revenue, a 10 per cent YoY increase, a new record for the month.
August was also the 18th consecutive month in which YoY improvement has been hit for the industry, as gaming revenue grew across all verticals compared to the same month the previous year.
Nationwide revenue from land-based casino slot machines and table games combined to reach $4.02bn in August, an increase of 2.5 per cent over last year.
Slots generated revenue of $2.92bn, up 1.7 per cent, while table game revenue increased 3.4 per cent to $810.7m. These do not include Louisiana and Michigan.
August also marked the first full month of operations for land-based casino gaming in Virginia after the Commonwealth became America's 26th casino market on July 8. The state's first operational casino grossed $14.3m in revenue, outpacing several similarly sized properties in nearby Maryland, Pennsylvania and West Virginia.
Year-to-date, casino slot machines and table games have grossed $31.96bn, tracking 8.6 per cent ahead of the same eight-month period in 2021. At the state level, 22 of 25 commercial gaming states with slot and table gaming in 2021 saw combined revenue from these verticals grow through the first eight months of 2022.