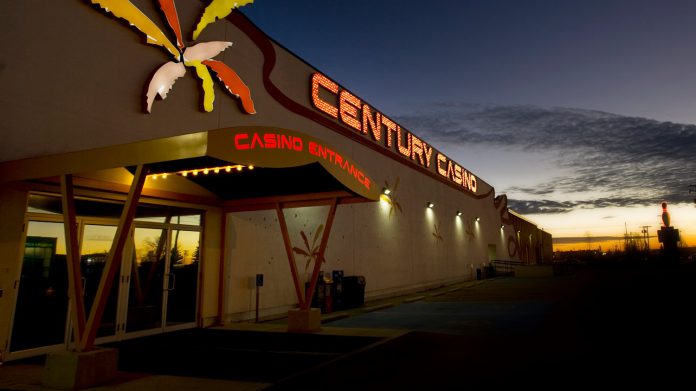 Century Casinos has pointed to the impacts of inflation as well as additional expenses encountered in Missouri as the prime factors responsible for the third quarter struggles encountered by the group.
This latter issue has seen the Missouri Gaming Commission approve the relocation of the casino at Century Casino Caruthersville from a riverboat and barge to a temporary land-based pavilion, until the development of a new land-based casino and hotel are completed.
This has been caused by "record low water levels in the Mississippi River" in driving accessibility issues, with the relocation said to bring ease of access for customers as well as "operating efficiencies and cost savings".
The company, which noted that the casino will be smaller with approximately 400 slot machines and seven table games when compared to 519 slot machines and seven table games on the riverboat and barge, expects the transition to be complete by the end of the year.
"Net operating revenue and adjusted EBITDA decreased in the third quarter of 2022 compared to 2021," commented Erwin Haitzmann and Peter Hoetzinger, Co-Chief Executive Officers of Century Casinos.
"The decreases were due, in part, to our record results in 2021 (driven by reduced COVID-19 restrictions in Missouri) as well as some impact from inflation and additional expenses related to the riverboat in Caruthersville due to low water levels in the Mississippi River.
"In October, we reduced the gaming positions available at the Caruthersville casino, temporarily operating from the barge only, as we had to close the riverboat gaming floor due to low water levels in the Mississippi River.
"We have received approval from the Missouri Gaming Commission to move the entire casino operations in Caruthersville to a land-based pavilion while we construct our new land-based casino. We are pleased to report our first hotel in Caruthersville opened in October, and at Cape Girardeau construction is underway for our hotel.
"As we announced in August, we have entered into a definitive agreement to acquire Rocky Gap Casino Resort operations. We are excited to enter the Maryland market and to add this property to our growing US portfolio."
During the quarter, which saw Century, alongside Vici Properties, enter into a definitive agreement to acquire Rocky Gap Casino Resort for an aggregated price of $260m, the group encountered a series of financial struggles.
Revenue dropped four per cent to $112.55m (2021: $116.61m), net income plummeted 65.99 per cent to $4.21m (2021: $12.37m) and adjusted EBITDA dropped 15 per cent to $28m (2021: $33m).
The former of these metrics was compounded by a downfall of four per cent in the group's largest reporting segment of the US, which saw revenue close the July to September period at $70.71m (2021: $73.89m).
Elsewhere, Canadian gaming establishments reported a six per cent decline to $20m (2021: $21.36m), however, in Poland a three per cent uptick to $21.73m (2021: $21.51m).
For the year-to-date, revenue, net income and AEBITDA recorded increases of 16 per cent, 0.13 per cent and 12 per cent to $326.77m (2021: $281.2m), $16.77m (2021: $16.74m) and $81.67m (2021: $73m), respectively.