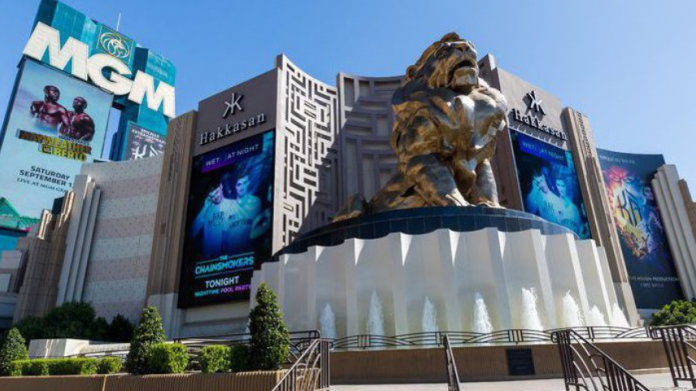 LeoVegas has witnessed a series of struggles through the year's third quarter, with revenue, profit and earnings all taking a hit as the operator's acquisition by MGM Resorts looms closer still.
The former of these reporting segments witnessed a slight one per cent decline to €98.7m (2021: €99.4m), as net profit of €4.12m one year earlier swung to a loss of $10.65m and adjusted EBITDA dropped 62.13 per cent to €7m (2021: €11.51m).
Delving into group revenue on a geographic basis, the Nordics posted a 20 per cent year-on-year increase, with "another good quarter" in Sweden driven by "all-time highs" for the Expekt brand.
However, the online gambling operator noted that Finland "declined substantially", which is aligned to a change in legislation from the beginning of the year.
An 18 per cent drop compared to the corresponding period one year earlier was evidenced across the rest of Europe segment, where Germany "continued to negatively impact the region's sales" while the Netherlands also reportedly slowed development. Elsewhere, the rest of the world also detailed a drop, this time of ten per cent. 
"The trend was favourable in most markets in the region, but was adversely impacted in the short term by the new regulation in Ontario, Canada as well as by the company closing a couple of smaller markets in the region during the quarter," a LeoVegas report noted.
Gaming taxes totalled €19.3m (2021: €15.9m) to occupy 19.5 per cent of total revenue, with cost of sales standing at 15.7 per cent (2021: 17.2 per cent) of the aforementioned €98.7m figure. Marketing costs during the quarter came in at €37.8m (2021: €36.2m).
Furthermore, personnel costs increased 31.34 per cent to €16.3m (2021: €12.41m) while other operating expenses increased 72.55 per cent to €17m (2021: €9.87m), which is primarily comprised of transaction-related costs linked to the decision to halt a New Jersey launch.
For the year-to-date, revenue is up 0.77 per cent to €295.2m (2021: €292.94m), with net loss standing at €18m compared to income of €7.6m YoY as AEBITDA closes the nine months a little over nine per cent down to €33m (2021: €30.2m).
On August 31, 2022, MGM elaborated on a "major milestone" after revealing that it controlled 93,447,289 shares, or 95.69 per cent, of LeoVegas after an offer of SEK 61 (£4.92) was accepted by shareholders to gain an approximate 64.56 per cent holding.
This saw the US casino and entertainment group move closer to finalising its $604m takeover of the LeoVegas, whose shares were delisted from Nasdaq Stockholm from September 22, 2022.
In September, Gustaf Hagman, CEO and Co-Founder of LeoVegas, William Hornbuckle, CEO and President of MGM Resorts, and GaryFritz were elected to a new three person board of directors. It was also confirmed that the latter would serve as Chair.