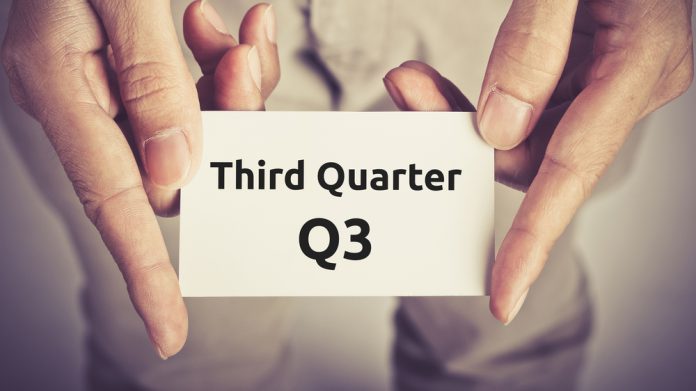 Inspired Entertainment has voiced confidence in capitalising on future opportunities via an "exciting pipeline" of products after "an uncertain economic environment" caused third quarter drawbacks.
As the company rolled-out a "milestone" contract with Betfred, a record showing in Inspired's virtual sports division could not offset declines across gaming, interactive and leisure. 
Overall revenue through the quarter dropped three per cent to $74.9m (2021: $77.6m), despite virtual sports increasing 39 per cent to a record $14.6m (2021: $10.5m).
This uptick, Inspired said, was primarily due to online revenue within the segment more than doubling year-over-year, on a functional currency basis, driven by growth from existing customers across channels, geographies and content
Lorne Weil, Executive Chair of Inspired, said: "Virtual sports continued its impressive growth trajectory, producing its fifth record-setting revenue and adjusted EBITDA quarter in a row, with online virtual sports doubling year-over-year versus strong comparatives." 
The gaming division reported the biggest downfall in revenue after closing at $24.1m, down 12 per cent year-on-year from $27.6m, with Inspired noting "an adverse $3.3m attributable to currency movement".
Interactive declined six per cent to $5.7m (2021: $6.2m), however, Inspired is buoyed by a potential future uptick in the US and Canada where "several" additions customers are to launch in Q4.
In the leisure segment, which still accounted for the lion's share of revenue, a nine per cent downfall to $30.5m, which was set against a record quarter of $33.4m one year earlier.
"Growth in interactive revenue was modest, however, the addition of new content and customers in Pennsylvania has led to an acceleration in interactive growth rates in October," Weil commented.
"…we have an exciting pipeline of new products and further enhancements, opening potentially significant new avenues of growth"

Lorne Weil, Executive Chair of Inspired
"As our online business continues its growth trajectory, our land-based business has held strong, with consumers continuing to frequent betting shops and pubs and staying local for holidays, and we continue to move towards a less capital-intensive business model, signing a milestone contract with Betfred subsequent to the end of the quarter for the sale of 5,000 terminals and the provision of fully integrated managed services for their entire estate."
Stewart Baker, Executive Vice President and Chief Financial Officer, stated: "We are pleased to report another strong quarter in the face of an uncertain economic environment. Our online business was relatively unimpacted by inflation or supply chain issues, however, we did experience significant cost pressures in the holiday parks business. 
"We have experience reducing costs significantly when we have needed to and will do so again here as we are highly focused on mitigating the impact and improving our cost efficiency.
"Our underlying business remains strong and produces substantial free cash flow, allowing us to buy back more than $10m of our common stock so far this year.
"We are focused on delivering sustained efficiencies across our business and are confident in our strategy and our ability to deliver consistent results in the current economic environment in order to maximise shareholder value."
Net income through the second quarter plummeted to finish up at $10.2m (2021: $25m), while adjusted EBITDA decreased eight per cent to close Q3 at $27.8m (2021: $30.1m).
"With the growing popularity of our content, increased brand awareness and rapid speed to market, we are confident we are well-positioned to capitalise on this opportunity," Weil continued.
"In addition, we have an exciting pipeline of new products and further enhancements, opening potentially significant new avenues of growth, that we look forward to showcasing in the coming months."