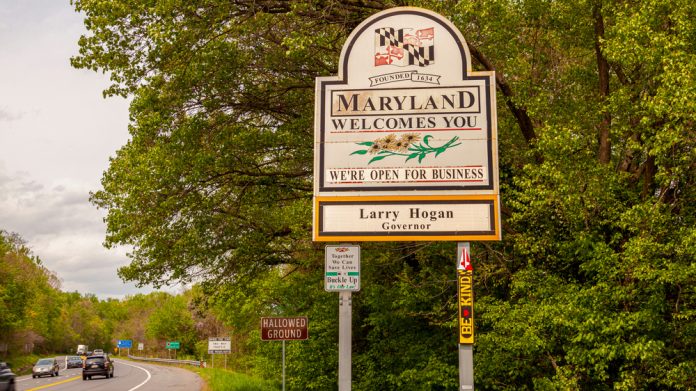 Maryland sports betting has been received in enthusiastic fashion by locals, reported GeoComply after studying geolocation transactions across the Thanksgiving weekend launch.
The long-mooted debut, which had previously drawn the ire of Governor Larry Hogan for a failure of a speedy opening of the digital doors, saw 16.5 million geolocation transactions tracked by the group.
This came via seven operators that saw 477,365 unique accounts created during the time frame. Of the total number of transactions, 3.7 million were recorded on Thanksgiving Day.
Geolocation traffic for this launch was almost double that of neighbouring Virginia (8.5 million) and more than four times that of similarly-sized Colorado (3.8 million). All figures were taken from Maryland's launch at 9am ET on Wednesday 23 November until 23:59 ET on Sunday 27 November.
Elsewhere, the numbers also exceeded those of Indiana (6.7 million) and Tennessee (6.6 million), both of which have higher populations than Maryland.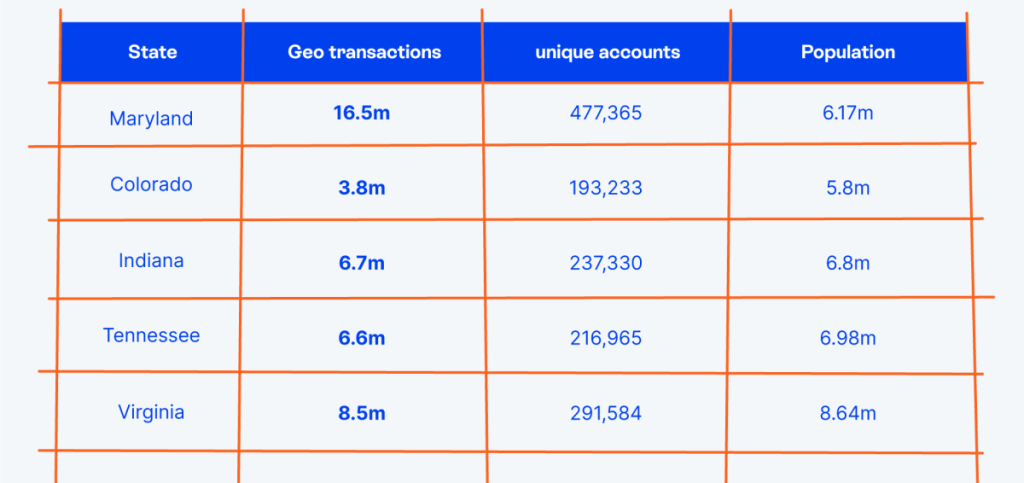 GeoComply also hailed the impact that this will have on Maryland's education fund, with policymakers previously noting that mobile sports betting would form an "important component of revenues".
From the moment Maryland launched, GeoComply noted that "betting surged throughout Thanksgiving weekend" buoyed by local NFL teams being in action, college football matchups, a full round of NBA and college basketball and the football World Cup in Qatar.
"A strong start for the regulated market delivers on the promise of new revenues and consumer protections," stated Lindsay Slader, GeoComply SVP Compliance.
"Marylanders will continue to ditch illegal offshore sportsbooks for the security of legal, regulated operators that provide player safeguards and tax dollars for the state, just as lawmakers intended."
Maryland officially kick started its online sports betting journey after seven mobile sportsbooks went live across the state on November 23, 2022.
This saw Bingo World (BetRivers), BetMGM Maryland Sports (BetMGM), Crown Maryland Gaming (DraftKings), CZR Maryland Mobile Opportunity (Caesars), Live Casino! and Hotel (FanDuel), Penn Maryland/Hollywood Casino (Barstool Sportsbook) and Riverboat on the Potomac (PointsBet) each go live.