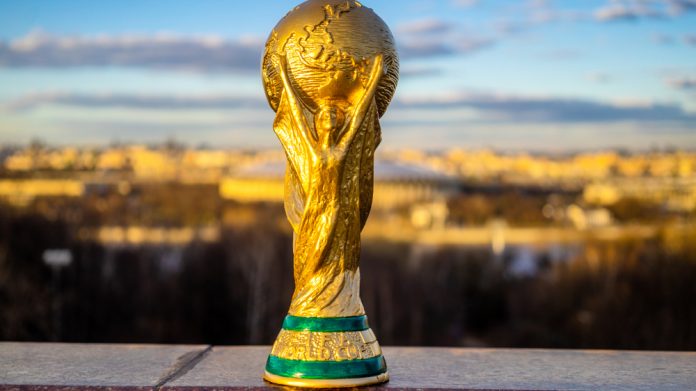 "It is clear emotions are beginning to run high," noted Brigid Simmonds OBE, Chair of the Betting and Gaming Council, after suggesting that the men's football World Cup has "sparked a torrent of baseless allegations" against bettors and operators.
Penning a blog regarding the "wonderful sporting occasion," Simmonds has responded to what she labels as "anti-gambling lobbyists" that are believed to be "backed by poorly informed commentators".
She continued by suggesting that these "have reached for ever more extreme reasons to claim this World Cup will cause harm, despite there being no evidence to confirm that."
Simmonds first pointed to the regulator's assessment of betting in the UK, where problem gambling rates were recently reported to have remained consistent year-on-year at 0.3 per cent.
Furthermore, in an echo of comments made in a CEO address by Andrew Rhodes, UKGC CEO, this month, Simmonds noted: "In fact, despite COVID, and the cost-of-living crisis, problem gambling rates in the UK have been falling for the past number of years. 
"It is not soaring, it is not rocketing, it remains a small number of the many millions who bet safely and responsibly. But that doesn't mean the sector hasn't taken concrete steps to reduce harm where they can."
Despite what could be perceived in some quarters, Rhodes, speaking late last week, was quick to remind that "contrary to what is sometimes said, we are not seeing inexorable growth in gambling".
The truth is, he said, that top level data on participation "remains pretty flat", despite the expanding and contracting demographics that display movement beneath.
Defending such a stance, Simmonds cited the introduction of a whistle to whistle ban, reduction in the numbers who saw betting ads during Euro 2020, age gating rules for advertising on social media platforms and activities evidence during Safer Gambling Week 2022.
"Our members also recognise there are some who will always struggle with their betting. So for the last 25 years the industry has funded, through a unique voluntary levy, independent charities to provide care to those experiencing gambling harm," she said.
"The BGC's largest members pledged £100m of funding over four years, for research, education and treatment services to tackle gambling harm to be administered by GambleAware. BGC members have gone further, and will have provided £110m to GambleAware by the end of March 2024."
Adding: "Our members support the white paper as a further opportunity to drive up standards. But none of the measures from the government should risk driving punters to the unsafe, unregulated black market.
"As this long process draws to a conclusion, MPs should not allow emotions to overrule common sense. Any dispassionate analysis of the facts leads to the obvious conclusion that betting is popular, problem gambling is low, while the industry is good for sport, the economy and tax take.
"The industry takes its responsibility for safer gambling very seriously. To shackle it with the kinds of regulations being called for by prohibitionists would create harm, not prevent it. Common sense must prevail."