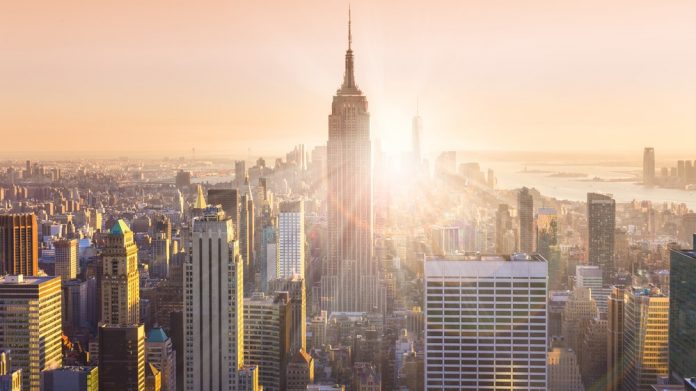 Successful applicants bidding to secure a licence to run one of up to three casinos in the New York city region will be required to pay a fee of at least $500m.
This was revealed after the New York Gaming Facility Board unanimously voted to issue a Request for Applications, which reveals that licences will run for between 10 and 30 years depending on the proposed total investment of the applicant's project.
"The board shall determine a licensing fee to be paid by a licensee within 30 days after the award of the licence," the board said in its RFA.
"The board has determined that the licence fee will be $500m. An applicant may propose to pay a higher licence fee."
Revenue from the new gaming facilities is expected to generate substantial fiscal benefit to New York's public schools, local governments, and problem gambling treatment services.
Furthermore, the board warned that jobs created by these casinos must deliver liveable wages to help families live, stay and prosper in New York.
However, it is also noted that applicants must first complete local government zoning and land-use processes, as well as gain the green-light from a Community Advisory Committee, before progressing to the board for consideration.
"Other important components of the application may depend upon the understanding of the potential competitive landscape with other applicants, which may only be gauged after these processes have been completed," it was added.
"Due to these timing nuances, the board will not impose artificial deadlines in today's RFA issuance, other than the due date for the first round of questions (February 3, 2023) and the return date (30 days from the board's response to the second set of questions)."
The RFA also detailed a rating system that will be followed in order to determine which of the proposals received best meet the necessary objectives and ambitions set out.
This will see economic activity and business development factors account for 70 per cent of the total score, which will include issues such as capital investment, maximising state and local revenue, the total number of jobs generated and creating the "highest calibre" of gaming facility.
Elsewhere, local impact sitting, workforce enhancement and diversity framework will each make up ten per cent of the overall score.
These include components such as mitigating potential impacts on municipalities, problem gambling prevention measures, sustainable development principles and diversity in ownership and leadership.
Specific goals for the utilisation of minorities, women and service-disabled veterans on construction jobs and an overall workforce diversity framework must also be included. It is expected that such goals meet or exceed New York State's 30 per cent goal regarding minority and women-owned business enterprise contracts. 
Subsequently, Thor Equities, Saratoga Casino Holdings, The Chickasaw Nation and Legends, which are plotting a casino, hotel, and entertainment development at Coney Island, reaffirmed their intention to respond to the RFA.
In a joint statement, the consortium commented: "For more than a generation, Coney Island has been waiting for a year-round economy that creates not just jobs – but careers.
"Our partnership is unique, combining unrivalled gaming expertise, an unsurpassed track record in entertainment, and a commitment to serving the local community like no other.
"We look forward to submitting our bid and setting a new standard in economic revitalisation and resiliency for New York." 
Further responses are expected from a slew of interesting parties, including SL Green and Caesars Entertainment, which are aiming to develop a gaming facility in Times Square, as well as Related Companies and Wynn Resorts who are pursuing a project at Hudson Yards.