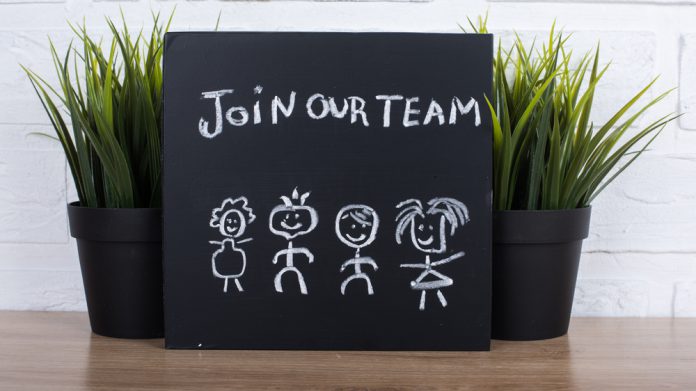 With comings and goings commonplace across the industry ComeOn Group, GiG and Continent 8 Technologies have moved to bolster their teams with key hires.
Gaming Innovation Group
Michael Ahearne, SkyCity Entertainment Group's Chief Executive Officer, issued an immediate resignation as a board member of Gaming Innovation Group earlier this week.
He initially joined the board on April 1, 2022, after the Auckland, New Zealand, headquartered casino and entertainment operator became a GiG shareholder in connection with the acquisition of Sportnco.
"SkyCity is represented in GiG's nomination committee and will participate to propose a board composition to the annual meeting of shareholders in May that has an adequate breadth of competence, experience and background and will contribute to a continued positive development for GiG," company statement said.
ComeOn Group
ComeOn Group, the B2C igaming subsidiary of Cherry Gaming, has announced the promotion of Sherwin Jarvand to Chief Data Officer.
The appointment sees ComeOn enlarge its c-suite executive leadership team, with Jarvand having formerly served as Director of Customer Engagement since joining the company in 2023. In the new role, hewill be tasked with reorganising the data strategy and intelligence of ComeOn's brands and units.
He will report directly to ComeOn CEO Juergen Reutter, who remarked: "Sherwin has an outstanding track record in the industry, and I am sure that he will further intensify our efforts around personalisation and player engagement enablers for us to continue delivering an exciting and safe entertainment experience to our customers.
"To add, I am also very proud that we have promoted talent from within, which is something we always encourage from a people strategy perspective here at ComeOn."
Fontainebleau
Brett Mufson has been confirmed as President and Chief Executive Officer of the yet-to-open Fontainebleau Las Vegas casino resort.
In the role, Mufson will be responsible for leading the development of one of the construction project as the resort aims to introduce "the next generation of Las Vegas' luxury hospitality industry; leading every detail of design, operations, and guest experience".
Fontainebleau Development has previously confirmed that it is targeting the fourth quarter of 2023 for the grand opening of the 67-story casino and resort.
"Brett and I have spent years together as partners and he is a brilliant leader whose expertise provides us an extraordinary amount of confidence to build our brand with unparalleled consistency and focus," noted Jeffrey Soffer, Fontainebleau Development's Founder, Chair and Chief Executive Officer.
"After years of critical contribution to the overall Fontainebleau Development brand and the building of Las Vegas, we are now poised to successfully run our entry into the Las Vegas market and establish our legacy on the Strip."
Casino Cosmopol
Svenska Spel's Casino Cosmopol has appointed Ola Enquist as CEO of the division, a position that he will take up no later than June 2023.
This will see the current Chief Operating Officer of First Camp, a Scandinavian camping group, become a part of the management team at Svenska Spel and report directly to Patrik Hofbauer, president and CEO of Svenska Spel.
"I am very happy to welcome Ola Enquist as the new CEO of Casino Cosmopol and business area manager for Casino Cosmopol & Vegas," commented Hofbauer.
"His experience from, among other things, the hospitality industry and retail will be valuable in developing our business within land-based casinos and ATMs. "Ola also has solid leadership skills from leading positions in business, as well as from his time as a professional officer."
Continent 8 Technologies
Continent 8 Technologies has begun 2023 with pair of fresh hires amid a continued aim of expanding on a global scale from the group's current more than 90 locations across four continents.
This has seen Randy Alessio and Nigel Renouf both join as Regional Sales Directors and will be responsible for managing existing customer relationships and helping to drive the group's international customer expansion plans in core markets including Europe and the Americas.
Brian Koh, Chief Commercial Officer at Continent 8 Technologies, stated: "Randy and Nigel are extremely experienced, knowledgeable specialists. Our new hires augment our commercial team which comprises the highest calibre of talent.
"While we are focused on expanding the business, we go to great lengths to ensure that our customers continue to receive the unrivalled service and support that we have built our name on. Randy and Nigel will help us to achieve both of these goals."
Mount Airy Casino Resort
Pennsylvania's Mount Airy Casino Resort has named Ben Koff as Chief Operating Officer and General Manager, pending approval by the Pennsylvania Gaming Control Board.
In his new role, he will manage all aspects of the casino and resort's operation, including gaming, guest services, human resources, financial performance and sales and marketing.
In a more than 16 year career within the industry, Koff has worked for companies including Caesars Entertainment, Golden Nugget, Carnival Corporation, sbe Entertainment Group and, most recently, the Scarlet Pearl Casino Resort in Mississippi.
"Ben's wealth of expertise in the gaming and hospitality industries, coupled with his passion for exceptional service, make him an invaluable asset to lead our executive team," said Lisa DeNaples, Mount Airy Owner and Managing Trustee.
"We are pleased to welcome Ben to the Mount Airy Team and look forward to all he will accomplish as Chief Operating Officer and General Manager."