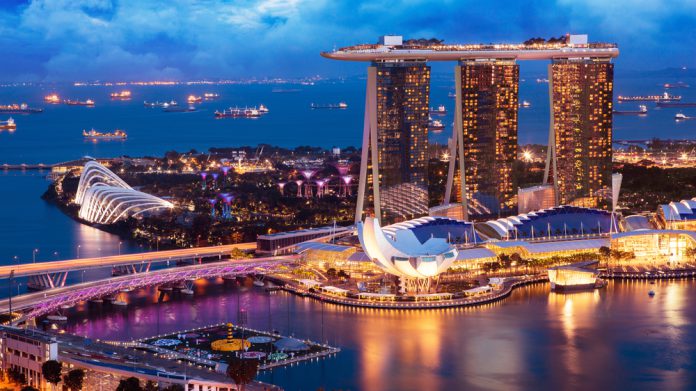 Las Vegas Sands has once again predicted future gains, driven by additional investments in Macau and Singapore as well as new market opportunities, despite encountering a familiar number of headwinds.
Offering an update for 2022's fourth quarter and full-year, travel restrictions and a maintained drop of visitation and tourist numbers have continued to have a detrimental impact on the group.
Despite this, Robert Goldstein, Chair and Chief Executive Officer, has confidently proclaimed that "we remain confident in a robust recovery in travel and tourism spending across our markets and deeply enthusiastic about the opportunity to welcome more guests back to our properties throughout 2023 and in the years ahead."
Through the past year's final quarter, revenue increased 10.8 per cent to $1.11bn (2021: $1bn), with adjusted EBITDA down 13 percentage points to $222m (2021: $251m).
Reflecting this latter performance, operating loss swung to $166m from a profit of $138m one year earlier, with net loss growing from 2021's $123m to $169m.
On a property-by-property basis, the group's Singapore-based Marina Bay Sands took the lion's share of revenue and AEBITDA after closing Q3 at $682m (2021: $368m) and $273m (2021: $177m), respectively. Its FY performances saw figures of $2.51bn (2021: $1.36bn) and 1.05bn (2021: $448m).
After the operator established a $1m fund that is tasked with developing a pipeline of talent for the region's hospitality industry, Goldstein elaborated on the future prospects of the island nation.
"In Singapore, we were pleased to see the robust recovery continue at Marina Bay Sands during the quarter, with the property delivering record levels of performance in both mass gaming and retail revenue," he said.
"We are excited to have the opportunity to introduce our new suite product to more customers as airlift capacity improves and growth in visitation from China and the wider region is enabled by the relaxing of travel restrictions."
The group's other operations, counting five casino properties and ferry operations in Macau, witnessed a Q3 revenue drop to $444m (2021: $649m), which compounded the full-year performance to decline 43.83 per cent to $1.62bn (2021: $2.89bn).
Third quarter AEBITDA swung from a profit of $74m one year earlier to a loss of $51m during 2022, with the FY performance demonstrating a similar pattern in closing at a loss of $324m (2021: +$338m)
Goldstein continued: "In Macao, we were gratified to receive a new gaming concession during the quarter, which will enable us to continue our decades-long commitment to making investments that enhance the business and leisure tourism appeal of Macao and support its development as a world centre of business and leisure tourism.
"We remain deeply confident in the future of Macao and consider Macao an ideal market for additional capital investment."
Overall, full-year revenue increase three per cent to $4.11bn (2021: $4.23bn), with AEBITDA down 7.37 per cent to $732m (2021: $786m). Operating loss increased to $792m from $689m YoY, with net income swinging to $1.83bn from a loss of $961m.
Focusing on what lies ahead, Goldstein added: "Looking ahead, our industry-leading investments in our team members, our communities and our market-leading Integrated Resort offerings position us exceedingly well to deliver growth as travel restrictions are further relaxed and the recovery comes to fruition.
"We are fortunate that our financial strength supports our ongoing investment and capital expenditure programs in both Macao and Singapore, as well as our pursuit of growth opportunities in new markets."