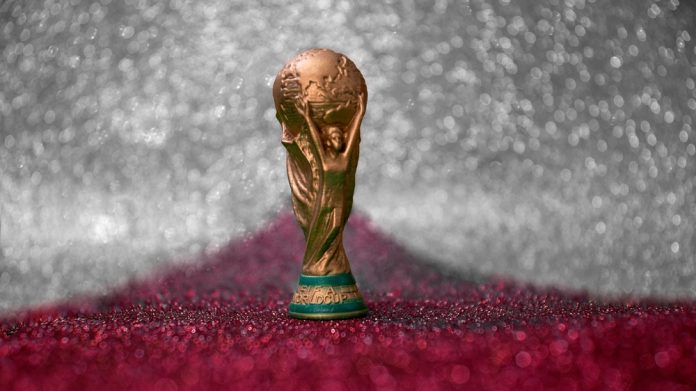 Svenska Spel pointed to the FIFA World Cup, and Sweden's omission from the tournament, as a contributing factor to its net gaming revenue decrease in Q4 2022. 
However, the company did note optimism for the period that lies ahead after labelling the year's fourth quarter of one that was characterised by continued investments in new gaming experiences and a maintained focus on sustainable gaming.
Publishing its end of year report, the Swedish state-owned gambling firm revealed that its net gaming revenue for sport and casino decreased by eight per cent in the fourth quarter when compared to the same period a year prior.
Pinpointing the reasons behind the decline, the company noted that its "expected" lower customer interest in the FIFA World Cup than previous championships, citing the timing of the event and that the Swedish national team did not qualify.
Furthermore, the firm highlighted that, with the World Cup taking place over the winter period, it resulted in an array of breaks in regular nation football leagues. This, Svenska Spel stated, limited the possibility of offering games such as Stryktipset, Europatipset and Toptipset.
Moving over to its Casino Cosmopol & Vegas vertical, net gaming revenue also witnessed a decline, this time by 10 per cent, with strengthened gambling responsibility measures said to have negatively affected revenues.
Overall, net gaming revenue for Svenska Spel amounted to SEK 2.2m, a two per cent (SEK 49m) decrease from the previous year. In addition, operating profits from the group in Q4 totalled SEK 580m, a three per cent drop from Q4, 2021.
One area of increase came in the company's online sector, which rose by one per cent compared to the same quarter last year, and accounts for 48 per cent of Svenska Spel's revenue during Q4, 2022.
In the year-on-year figures, net gaming revenue was SEK 8.03m, a decrease of SEK 108, or one per cent. Operating profit for the group amounted to SEK 2.38m, a decrease of SEK 81m.
However, despite these small decreases, Svenska Spel's board revealed that it intends to propose a dividend to the owner of SEK 2bn, a move its President and CEO, Patrik Hofbauer, is "happy" about.
He stated: "I am happy that the board intends to propose a dividend of SEK 2bn to the owner. That our surplus goes back to the Swedish people is one of the reasons why we are all of Sweden's gaming company.
During the 25 years that Svenska Spel has existed, together with our customers, we have contributed over SEK 100bn to the state treasury."