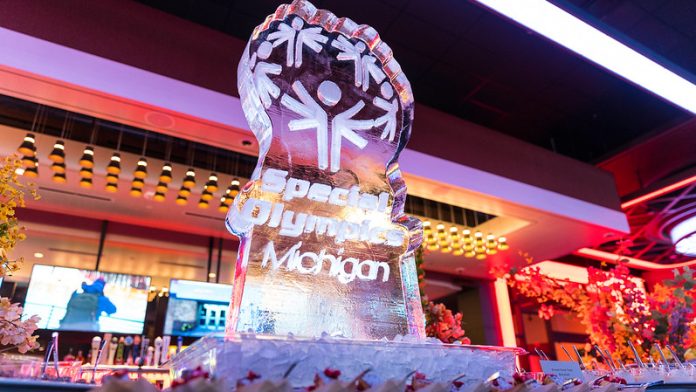 The Gun Lake Tribe has entered into a £2.5m sponsorship with Special Olympics Michigan in what is said to represent "a natural extension" of a commitment "to building an inclusive community".
This came after leadership from SOMI, Gun Lake Casino, and Gun Lake Tribe gathered to disclose a state-wide partnership that also includes sponsorship of what is hailed as "the world's largest Special Olympics training facility," which is located in Grand Rapids.
"Gun Lake Casino has taken a bold step forward becoming a leader in placemaking for the region," explained Sal Semola, CEO of Gun Lake Casino.
"Our investments aim to strengthen the community's ability to attract visitors, provide unique entertainment, and create jobs. The Special Olympics Michigan Unified Sports & Inclusion Centre will do all of that with its ability to host sporting competitions, as well as conferences.
"Most important to us, however, is that it will do that through the eyes and experience of a truly diverse and inclusive population of people, who will play, learn, and work there. It's a very unique and important addition to the Western Michigan community."
As a result of the aforementioned $2.5m sponsorship, the funding will be utilising to support the Unified Sports & Inclusion Centre, where all Special Olympics Michigan athletes will train and compete.
SOMI added that the investment will enable it to better serve populations with intellectual disabilities across the state by enhancing overall sports competition, expanding critical health and wellness initiatives, as well as growing athlete leadership programs to teach athletes how to translate success in sport, to success in life.
"Gun Lake Casino has been a huge advocate for inclusion in our community, supporting numerous organisations that have put Michigan on the map in exciting ways during the past decade," said Tim Hileman, President & CEO of Special Olympics Michigan.
"We are proud to be among their flagship investments that is making this training, competition, and general inclusion centre a reality right here in Michigan.
"This partnership between Gun Lake Casino and Special Olympics Michigan shows what happens when we are all truly invested in making Michigan a leader both in inclusion and community."
This becomes the latest local investment undertaken by the Gun Lake Tribe and Casino, with almost $5m said to have been donated to west Michigan civic organisations since 2011.
"This partnership with Special Olympics Michigan is a natural extension of Gun Lake Tribe's commitment to building an inclusive community," noted Bob Peters, Gun Lake Tribe Chair.
"We are proud to join forces with such a powerful movement and help manifest its mission within the Unified Sports and Inclusion Centre — a world first!"