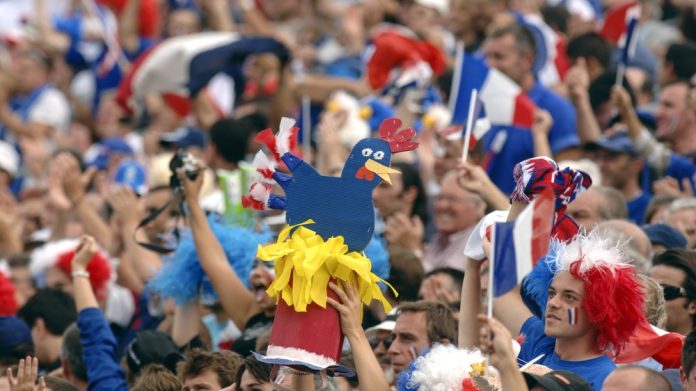 French gambling authority l'Autorité Nationale des Jeux has rolled-out a series of guidelines and recommendations that are designed to heighten the protection of minors, prevent excessive gambling and ramp-up the fight against the black market.
This, the ANJ said, was a necessary step after "several trends" were observed, with an increasing usage of athletes in promotional gambling material, in stadia advertising and naming rights and appearance of redirection links, in addition to alliances with illegal operators, all cited.
The cost of partnerships between the country's sporting ecosystem and legal gambling operators increased by 20 per cent through 2022 to reach €40.7m (2022: €34m).
In addition, it was added that €15m was undertaken in partnership with operators not authorised in France, which the ANJ said primarily concerned "online casino sites" that were "for punters located in Africa and Asia".
"This association between sport and gambling is likely to trivialise and make the practice of these games attractive and therefore to stimulate their consumption as well as to promote excessive or pathological gambling and gambling by minors," it was noted by the ANJ.
The first of the three devoted segments detailed the protection of minors, and includes guidelines to prohibit the image of athletes that "belong to the universe of minors" to be utilised in commercial communication. 
It is also suggested that the distribution of products that bear an operator's brand and hold an appeal to minors be stopped, with this age group to also be excluded from participation in commercial activities.
Recommendations include the removal of a gambling operator's brand from the replica shirts of children, with "a pictogram forbidden to those under 18" to be removed from pitch side ads.
Furthermore, regarding an ongoing aim of preventing excessive or pathological gambling, the ANJ suggests that warning messages must be displayed in support of all advertising.
Athletes, referees and other players in competitions in a position to bet on their sport should be prohibited, while active athletes should be outlawed from making predictions and promoting odds on a match in their discipline.
It is recommended that sports facilities should not carry the name of an operator, with these brands only permitted to appear "in a limited way" around such premises to avoid over saturation.
Redirect links should also not be offered, with the display of odds, offers of commercial rewards, or any other promotional advertisements to also be removed.
ANJ guidelines also noted that organisers of sporting events, leagues, federations, clubs, teams and athletes should be prohibited from entering into partnership contracts with gambling operators operating illegally in France and from advertisement.
It is recommended that communication should be undertaken with the authority to ensure that contract are not signed with those that appear on the list of operators that have been blocked by the ANJ.
An assessment on the implementation of the measures outlined is to be undertaken in the first quarter of next year, with legislative and regulatory changes possible if deemed necessary to achieve the objectives.
The ANJ concluded: "While these guidelines provide a robust framework for regulating gambling activities, their effectiveness will be determined by the willingness of sports organisations, clubs, and athletes to adhere to them.
"The sports and gambling landscape is undeniably changing, and these measures mark a step towards ensuring that the shift doesn't compromise the welfare of the youngest and most vulnerable fans."