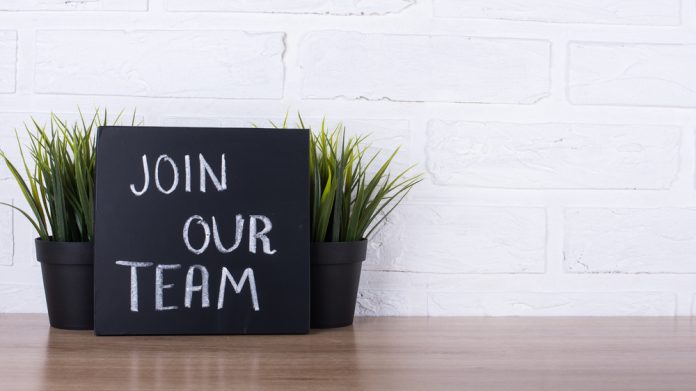 With comings and goings commonplace across the industry, Table Trac, BETBY and Esports Entertainment Group are among those to have bolstered their teams with key hires.
Esports Entertainment Group
Damian Mathews has been appointed as Chief Operating Officer of Esports Entertainment Group, retaking a role that was departed in December 2022.
As well as currently serving as a member of the Company's board of directors, a position he has held since June 2020, Matthews previously held Chief Financial Officer duties from April 2022, before adding COO just two months later. Both were vacated in December.
He brings over 25 years of experience in senior finance positions within investment management, banking and accounting to the position.
"I am delighted to announce that Damian Mathews has agreed to rejoin the senior management team as Chief Operating Officer of Esports Entertainment Group," said Alex Igelman, Chief Executive Officer of Esports Entertainment Group. 
Adding: "In his prior, albeit short tenure as COO/CFO, he played an integral role in streamlining the company's operations and advocating for critical changes within the organisation. Importantly, his decision to rejoin the team reflects his complete alignment with the new direction of the company and the promising future of the esports industry.
"Moreover, he has the full support of the board, which believes his experience in global business operations and the gaming industry makes him ideally qualified to help lead the company in our next phase of growth, with a laser focus on profitability and driving shareholder value."
Table Trac
Table Trac is aiming to forge ahead with an "aggressive expansion plan" after confirming the latest addition to a team that boasted record breaking revenue through 2022.
This has seen the developer and provider of casino information and management systems confirm that Jeff Baldi has joined the company as Senior Vice President of Commercial Strategy.
Building on more than 27 years of casino operations and manufacturing experience, in the role Baldi will gain responsibility for Table Trac's Sales & Marketing strategies.
"Bringing Jeff Baldi into CasinoTrac to lead the company's expansion plans demonstrates our commitment to increase brand awareness and bring our value, quality and service to the larger casino industry", said Chad Hoehne, President of Table Trac Inc.
Rightlander
Sarafina Wolde Gabriel has become Chief Strategy Officer at Rightlander, where she will work alongside Founder Ian Sims and the wider management team to accelerate the company's growth on a global scale.
In the position, she will be charged with expanding the advertising and affiliate compliance monitoring specialist's reach into new markets and verticals.
In addition, Gabriel will also be responsible for evaluating potential new product opportunities, and building strategic partnerships to boost business growth
"Sarafina brings a wealth of experience and a proven track record of success in strategic planning and business development," noted Sims. "We are confident that her innovative thinking and strategic approach will be instrumental as we continue to grow our business and enter new markets."
Scientific Games
Christine Wechsler has joined Scientific Games as Senior Vice President of Public Policy and Government Affairs, where she will support the businesses global growth efforts.
Furthermore, the role will also see Wechsler charged with establishing the company as "the partner of choice for government-regulated lotteries" to help drive maximum proceeds for beneficiary funding.
She boasts in excess of 20 years experience in navigating complex legal issues for government clients and businesses
Jim Schultz, Executive Vice President, Global Public Policy and Government Affairs, commented: "Scientific Games is dedicated to building and maintaining positive relationships with every governing body we serve. Christine's understanding of public policy from both the government and business perspectives will help maintain our industry-leading reputation. 
"She brings legislative and advocacy expertise to the team that will help foster further growth in the iLottery space across the country."
BETBY
Sportsbook supplier BETBY has strengthened its senior sales team via the addition of Stefanos Karakidis as Senior Business Development Manager.
In the position, the group noted that Karakidis will "have a big focus on researching new markets" as well as gaining lasting relationships with brands that operate in these jurisdictions. In addition, making sales projections and forecasting revenues will also be key responsibilities.
Karakidis added: "I am delighted to be given the opportunity to join BETBY's family and I am looking forward to the exciting journey ahead.
"The company is continuing to grow at a strong pace, and as we expand our footprint around the world, I can't wait to contribute to BETBY's ongoing success."