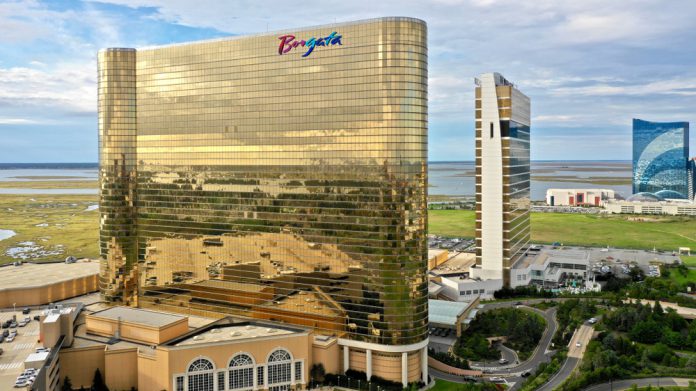 New Jersey's online gambling ecosystem continued to document revenue increases through each month of the year, despite its largest segment, which remains land-based casino, suffering a slight decline through May.
Following a Q1 that saw the region continue to struggle to make headway in terms of operating profit, revenue continues to forge ahead.
Through the 31 day month, the entire ecosystem saw revenue rise 9.4 per cent to $470.92m (2022: $430.63m), as the Garden State looks to surpass the past year's effort that saw the $5bn barrier breached.
Regarding this ambition, for the year-to-date New Jersey is tracking 11.7 percentage points ahead through five months, with revenue at $2.27bn (2022: $2.03bn).
Figures released by the region's Division of Gaming Enforcement show that online casinos and poker rooms are 18.7 per cent ahead year-on-year after closing at $161.41m (2022: $136m). For the YTD, igaming closed at $781.52m, which is up 14.7 per cent from the past year's $661.38m.
The case of familiarity witnessed throughout 2023 rolled over into another month, with the Vici Properties owned and MGM Resorts operated Borgata at the top of the tree courtesy of a 3.3 per cent rise to $44m (2022: $42.58m).
Golden Nugget leapfrogged one place into second after closing the month at $43.46m, up 25.6 per cent to $34.5m, as Resorts Digital claimed silver with a 39.9 per cent uptick to $41.68m (2022: $29.79m).
According to filings received by the state regulator, total win across the nine casino hotel properties dropped 2.4 per cent to $227.34m (2021: $223.02m).
However, for the first four months of the year, the venues recorded growth of 3.1 per cent to close the YTD at $1.11bn (2022: $1.08bn).
This aforementioned familiarity was maintained into a further segment, as Borgata made it two from two once more despite revenue dropping to $60.51m (2022: $63.36m).
This was head and shoulder above Hard Rock's $38.78m, down 6.5 per cent from $41.5m, and Ocean Casino's $29.75m, which represents a drop of five per cent YoY from $14.14m. Bally's was the sole property to track an increase, doing so at 4.2 per cent to $13.19m (2022: $12.67m).
Per casino vertical, slot machines recorded revenue of $172.93m, a drop of less than one percentage point, while table games earned $54.41m, down 7.3 per cent from the $58.7m recorded one year earlier.
In addition, the region's sports wagering handle closed the month at $778.85m, with online contributing $741.05m of that figure. The state's sportsbooks gained $82.16m in April gross revenue, which is up 33.4 per cent YoY from $61.59m. For the year, sports betting is 39 per cent ahead at $374.46m (2022: $269.41m).
Looking at the monthly figures a little closer, Meadowlands came out on top with revenue of $43.87m (2021: $35.53m), ahead of Resorts Digital's $18.97m (2021: $11.28m) and Borgata's $6.75m (2021: $6.44m).