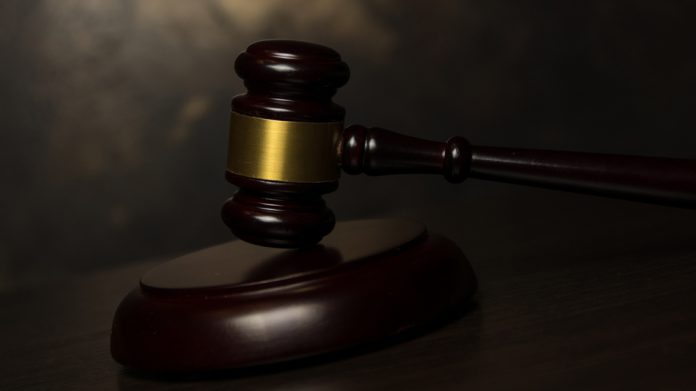 The Advertising Standards Authority has upheld a pair of complaints against Jumpman Gaming and Ladbrokes regarding wording on the former's Lights Camera Bingo website and two tweets of the latter.
One complaint was raised in each instance, with both parties involved told that the ads in question must not appear in their current form and reminded of future responsibilities.
Jumpman's 'Hey! Come Back!' communication
One issue raised earlier in the year concerned consumers attempting to leave Jumpman's site, which would bring up a camera symbol and the words 'Hey! Come Back!' in the open tab.
It was challenged whether this was irresponsible due to the potential encouragement of harmful gambling behaviour.
In its response, Jumpman stated that just five per cent of its customer base accessed the site from desktop and would therefore see the message.
It was also said they "did not consider the message to be different to having the website name and logo visible on the tab. This, it was added, was due to there being no specific call to action.
The company also noted that the message was completely generic and did not target specific customers, and did not believe that it portrayed, condoned or encouraged any gambling behaviour that was socially irresponsible or could lead to financial, social or emotional harm.
"They said there were no references within the message that could be seen as exploiting the susceptibilities of anyone – for example, there were no deadlines which would cause undue urgency," ASA's ruling read.
"Lights Camera Bingo said they did not agree with the suggestion that an ad should not be served if an individual had left the website, in case they were vulnerable.
"They said emails and text messages were typically sent when the recipient was not on the website that was being advertised. They did not believe that their messaging was any more enticing than ads they saw from other gaming operators."
The ASA noted the message was non-paid-for space online under their control, however, due to it alerting consumers to return to a web page it was considered a marketing communication under the CAP code remit.
"The message 'Hey! Come Back!' continued to flash for the duration that the tab remained opened and disappeared only when someone clicked to close the tab or went back onto the web page. We considered in that format, consumers' attention would be drawn to seeing the message," the advertising watchdog said.
Despite acknowledging that the message was intended to be an alert of an open tab, the 'come back' wording was deemed to be a call to action that would "strongly" encourage consumers to return.
"We also considered that particularly in the case of people who had a gambling problem or were recovering gambling addicts, the message could exploit the susceptibilities of vulnerable people," it was added.
"We did not consider that the potential impact of such messaging was any less harmful because it only appeared on devices in certain circumstances, for a section of Lights Camera Bingo's customer base.
It was concluded that the communication would encourage players to engage in gambling behaviour that could lead to financial, social or emotional harm and could exploit the susceptibilities of vulnerable people.
Jumpman were told that the ad must not appear again in this form, and were reminded to ensure that future communications were not likely to encourage irresponsible gambling behaviour that could lead to financial, social or emotional harm or exploit the susceptibilities of vulnerable people.
Ladbrokes penalised for second straight week
In addition, a pair of Ladbrokes tweets, one featuring Eddie Howe and another featuring various Premier League managers were next to leave odds, were challenged by the ASA itself as potentially having appeal to under-18s.
This is the second time in quick succession that the group has fallen foul of the ASA, with action taken last week for a tweet featuring Youtuber-turned-boxer Jake Paul. 
The operator explained that the first was editorial in nature and featured no calls to action, promotional offers or links directing consumers where they could place bets.
Data was also offered which suggested that of 22,182 impressions, zero percentage of the targeted audience was under 25 years of age.
The second was said to be commercial in nature, however, images of current managers were used "contrary to their guidance and standard procedure for commercially oriented content".
In each case, the ASA noted that both the sport itself, and inclusion of certain imagery, were to be of strong appeal to under-18s.
"We acknowledged that the ads were targeted at over-25s, but because Twitter was a media environment where users self-verified on customer sign-up, and did not use robust age-verification, we considered that Ladbrokes had not excluded under-18s from the audience with the highest level of accuracy required for ads the content of which was likely to appeal strongly to under-18s," it was noted.
The ads must also not appear again in their current form, with Ladbrokes told not to include people or characters who had strong appeal to those under 18 years of age in their advertising.