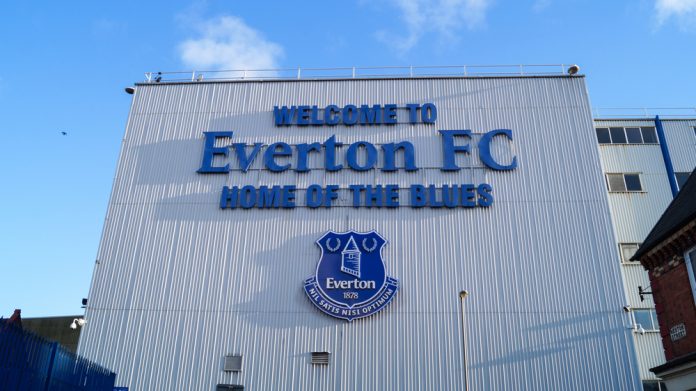 Everton FC is to step onto the realm of streaming and esports after teaming-up with KICK, which will become an official sleeve and streaming partner of the club.
This will see the logo of the platform, launched in October 2022 as a competitor to Amazon-backed Twitch, be featured on the shirt sleeves of Everton's senior men, women and under-21s teams. A first outing will be this coming weekend (Saturday 5 August) when the former take to the field in a pre-season friendly against Sporting CP.
Work will also be undertaken on a range of "exciting activities and innovations" in a bid to "enhance the matchday experience".
"We're really pleased to announce and launch this innovative partnership with KICK," stated Richard Kenyon, Everton's Chief Commercial and Communications Officer.
"Working with KICK provides us with some fantastic opportunities to reach and engage with new audiences over the course of the coming season and we already have some exciting plans for matchday experiences, starting this week with our fixture against Sporting CP.
"We look forward to working with KICK and presenting new opportunities for our supporters, while providing valuable global exposure for KICK as they continue their impressive growth."
Furthermore, the partnership will see the brand become featured on digital spaces across Goodison Park, Walton Hall Park and the Finch Farm training complex, while it is also said that Everton will collaborate "with some of the world's most recognised content creators".
Akhil Sarin, Director of Acquisition for KICK, added: "Partnering with Everton is an exciting step forward for KICK.
"We are a young, ambitious brand and to join forces with a global football powerhouse will do wonders for us. We can't wait for Everton fans and the football community to see what our platform has to offer and the incredible content that will be showcased there."
KICK, backed by Stake (Everton's current front-of-shirt gambling sponsor) Co-Founders Ed Craven and Bijan Tehran, was founded in October 2022, and has welcomed an array of slots streamers following rule changes implemented by Twitch in that same month.
This saw the streaming platform issue a ban on content from websites offering slots, roulette or dice games that aren't licensed in the US or other jurisdictions that "provide sufficient consumer protection".
A number of headlines have subsequently followed, including the migration of a number of top streamers, as well as exclusive co-title partnerships with the likes of Sauber Motorsport and Alfa Romeo esports teams.
KICK currently offers creators a 95/5 split of subscription revenue generated on their channel, compared Twitch's 50/50 and YouTube's 70/30.