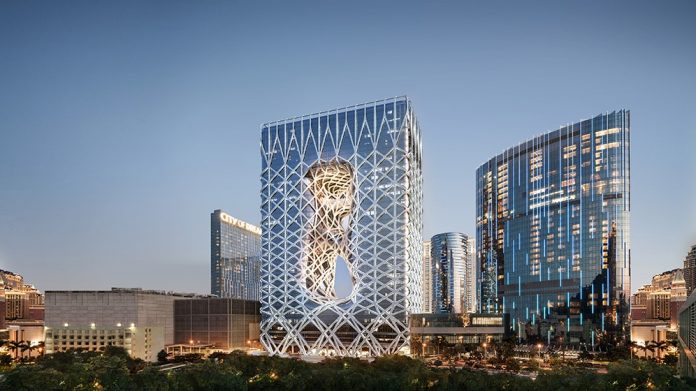 Melco Resorts and Entertainment has once again cited an easing an COVID-19 related restrictions in Macau, as well as improved labour supply issues, in leading the group's performance through the latest quarter.
In addition, the casino and entertainment operator cited a slew of openings in the autonomous region, including an indoor water paper and launch of residency concerts at Studio City, in aiding the group's charge.
Revenue through the year's second quarter surged 200 per cent to $947.9m (2022: $296.1m), operating income of $64.3m is contrasted to a loss of $209.2m year-on-year, while adjusted EBITDA swung to $267.3m compared to 2022's $13.8m loss. Net loss attributable to the group improved to $23.4m (2022: $251.5m).
"We've seen mass drop increase month-to-month and turnover in our premium direct VIP segment continued to exceed 2019 during the second quarter," reflected Lawrence Ho, Melco Chair and Chief Executive Officer.
"Labour supply issues in Macau have been largely resolved. We have been able to provide our customers with Melco's full suite of services and amenities. We expect to add another 560 hotel rooms to our portfolio with the opening of W Macau at Studio City in September and are well positioned to support the continuing increase of customers in Macau."
The group's flagship Macau-based property, City of Dreams, saw revenue increase significantly to reach $506.2m (2022: $97.3m), with AEBITDA following suit to close at $161.2m (2022: $28.5m).
This is aligned to a heightened performance across all gaming segments and non-gaming operations.
Continuing this trend, Studio City saw revenue and AEBITDA close the three month period at $236m (2022: $35.9m) and $41.1m (2022: -$31.1m), which is aligned to a better performance in the mass market table games segment and non-gaming operations.
The Philippines' City of Dreams Manila witnessed a revenue increase of 4.2 per cent to $116.4m (2022: $111.7m), while AEBITDA dropped 4.25 percent to $47m (2022: $49m).
With the company's City of Dreams Mediterranean officially opening to the public on July 10, 2023, after a soft opening in June, operations across Cyprus saw revenue reach $30.9m, up 42.39 per cent from the previous year's $21.7m.
AEBITDA increased 23.21 per cent to $6.9m (2022: $5.6m), which was primarily due to the result of a better performance in the mass market segment.
Regarding these final two jurisdictions, Ho noted: "The mass segment is also leading the recovery in the Philippines, continuing to outperform 2019 in the second quarter of 2023.
"And in Cyprus, we opened City of Dreams Mediterranean to the public in July after a successful soft opening in June, and we're excited for its prospects as we ramp up our operations."
For the year-to-date, revenue is up 115.86 per cent to $1.66bn (2022: $771m), operating income reached $64.64m compared to a loss of $345m one year earlier, and net loss dropped to $104.72m (2022: -$434.74m).