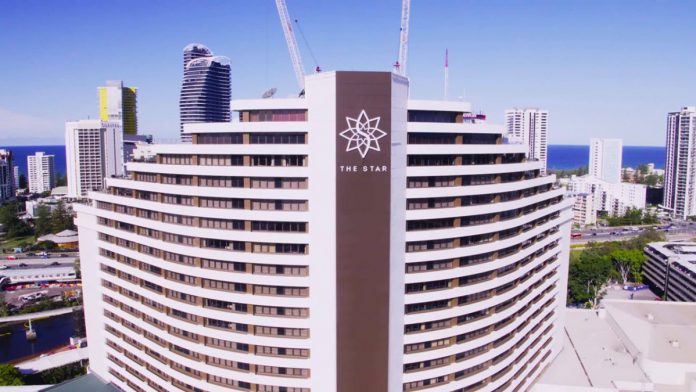 Star Entertainment has added to a lengthy list of financial penalties after being found guilty of 11 offences and being ordered to pay a A$140,000 sanction.
Following an investigation by Queensland's Office of Liquor and Gaming Regulation, the embattled casino operator had entered a guilty plea in the Brisbane Magistrates Court earlier in the year.
Seven of the charges relate to state-wide casino legislation that prohibits the purchase gambling chips with a credit card, with $170,000 worth of wagers to this effect said to have been accepted between 2017 and 2022.
This, the court heard, was due to a lack of adequate controls in relation to EFTPOS machines that saw customers able to use credit cards to make such deposits.
The remaining four relate to the distribution of promotional or advertising material in February 2022 to individuals that were banned or excluded from the company's Queensland-based properties.
In addition to the aforementioned A$140,000 penalty, Star, which operates Brisbane's Treasury Casino and the Star Gold Coast, was also ordered to pay court costs of $3,250. 
It was also heard that the group had been warned by OLGR a number of times about similar conduct in the past.
"Palaszczuk Government expects all Queensland casinos to operate lawfully and ethically," commented Yvette D'Ath, Queensland Attorney-General and Minister for Justice.
"Allowing credit betting and distributing promotional material to excluded persons are not acceptable ways for casinos to operate in Queensland. The authority to operate a casino is a privilege.
"In return, the community expects The Star, at an absolute minimum, to effectively control risks, such as gambling harm and money laundering.
"Ensuring public confidence in our casinos is a priority. That's why we will continue to strengthen and enforce our casino laws.
"The regulator is closely monitoring all casinos operating in Queensland and will take action if they fall short of their requirements."
In reaching his conclusion, Magistrate Shane Elliott noted that the offending related to staff oversight, adding that there was no intentional attempt to contravene legislation.
This builds upon previous action taken against the group that has seen Star be found unsuitable to hold a casino licence in New South Wales and Queensland.
The company was subsequently hit with a pair of A$100m penalty packages as well as further remediation orders.
The company is also the subject of enforcement action from Australia's financial watchdog AUSTRAC, and currently counts four class action lawsuits being levelled against the group.
Speaking to local media, a spokesperson said of this latest financial sanction: "We are absolutely focused on improving and returning to suitability in Queensland and NSW, with the goal of earning back the trust of our regulators, governments, shareholders, team members, guests and community."