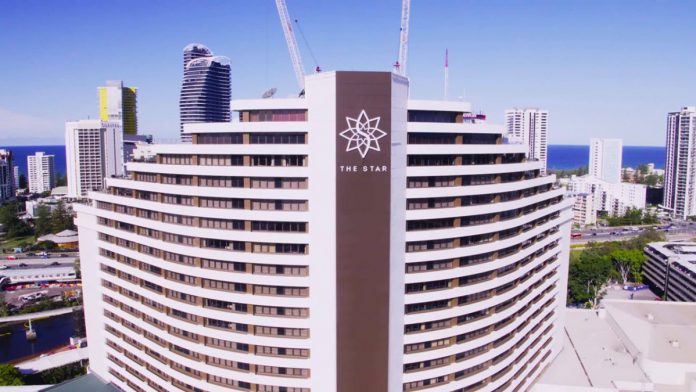 Shine Lawyers has cited "revelations of alleged misconduct" in causing the Star Entertainment stock price "to plummet" after the casino operator was hit with a fourth class action lawsuit.
The Brisbane-based group noted that the "claim overlaps considerably with the separate securities class actions" also in motion, with a further intention to defend the proceedings issued.
The claim alleges that between March 29, 2016, and May 25, 2022, The Star "failed to make disclosures to the market" about money-laundering, links to organised crime, fraud, corruption, terrorism-financing fears and associated regulatory risks involved as a result.
This, said Star, relates to alleged misleading representations and failure to disclose information which should have been, including about its systems and processes for compliance with anti-money laundering and counterterrorism financing obligations, and conduct relating to junkets, accounts with the Bank of China Macau and China Union Pay transitions. 
The class action alleges that the company's conduct was misleading, deceptive and in conflict with the interests of its shareholders. It's further alleged that the firm was in breach of its continuous disclosure obligations.
After these misconduct allegations were revealed in October 2021, said Shine Lawyers, Star's share price fell by 23 per cent and, following additional revelations, has now lost more than $1bn off its market value.
Craig Allsopp, Shine's Joint Head of Class Actions,, said: "We allege Star knew, or ought to have known, that this wide ranging misconduct occurred and that it would have a hugely detrimental impact for its shareholders once exposed.
"Star represented to investors that it was a safe bet, when it was anything but, and we'll be looking to hold Star to account for their losses."
On March 30, 2022, Australian law firm Slater and Gordon filed a class action lawsuit against Star for what it called "misleading or deceptive" representations regarding compliance with regulatory obligations.
The filing, said Slater and Gordon, had been made on behalf of investors who acquired shares between March 29, 2016, and March 16, 2022, who were seeking compensation amid a price decline "by more than 25 per cent, wiping more than A$1bn from the company's value".
This was followed up on November 7 of the same year, the firm was hit with a second class action lawsuit after law firm Maurice Blackburn filed proceedings in the Supreme Court of Victoria.
Yesterday, Phi Finney McDonald cited an alleged a failure to comply with anti-money laundering and counter-terrorism financing obligations in filing a class action against the company.