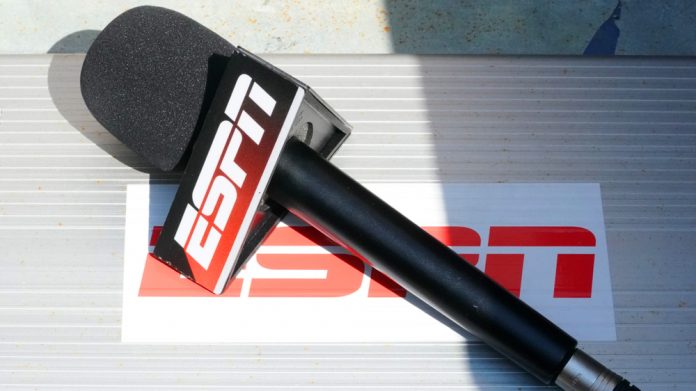 PENN Entertainment has seemingly taken a half a billion dollar hit on Barstool after detailing an intention to rebrand its sportsbook offerings to ESPN Bet during the coming autumn.
This will see existing Barstool Sportsbook become ESPN Bet across its 20 operational states, while theScore Bet will continue to operate in Canada.
Under the terms of agreement, PENN has secured an exclusive right to the ESPN Bet trademark in the US for an initial 10-year term, which may also be extended for an additional decade upon mutual agreement.
In exchange, cash payments made to ESPN during the initial term will amount to $1.5bn, with the group also granted $500m of warrants to purchase approximately 31.8 million PENN common shares.
In addition, should the brand meet certain performance thresholds, such as a 20 per cent market share, ESPN could receive bonus warrants to purchase up to an additional approximately 6.4 million PENN common shares.
It is expected that this agreement will deliver an estimated $500m to $1bn of annual long-term adjusted EBITDA to PENN's interactive segment.
"it was clear that they were the right long-term strategic partner to build ESPN Bet into a leading US sports betting platform"

Jimmy Pitaro, Chair of ESPN
Jimmy Pitaro, Chair of ESPN, said, "After meeting with Jay and the PENN team, it was clear that they were the right long-term strategic partner to build ESPN Bet into a leading US sports betting platform.
"We are confident that the combination of our unparalleled audience along with PENN's operational expertise and state-of-the-art technology provides us with a tremendous opportunity to serve the ever-growing number of consumers interested in betting."
The operator only finalised the purchase of the remaining 64 per cent interest in Barstool in February for $388m, with this amounting to a total consideration of around $550m.
PENN said that it had divested 100 per cent of Barstool Sports to back Founder David Portnoy in exchange for certain non-compete and other restrictive covenants, as well as 50 per cent of the gross proceeds in any subsequent sale or other monetisation event.
Portnoy posted one of his signature emergency press conferences on Twitter about the sale, but did not mention the ESPN facet of the deal.
"We underestimated just how tough it is for myself and Barstool to operate in a regulated world," Portnoy admitted. He also claimed he has no plans to ever sell Barstool again.
Jay Snowden, Chief Executive Officer and President of PENN, said of the sale: "In connection with the transaction, we are selling Barstool back to founder David Portnoy.
"Barstool has been a great partner and we are thankful to Dave Portnoy, Erika Ayers, Dan Katz and their team for helping to rapidly scale our digital footprint across 16 jurisdictions in the US and introducing their audience to our retail and digital products.
"We believe we can achieve substantial adjusted EBITDA in our interactive segment over the coming years"

Jay Snowden, Chief Executive Officer and President of PENN
"The divestiture allows Barstool to return to its roots of providing unique and authentic content to its loyal audience without the restrictions associated with a publicly traded, licensed gaming company."
Online casino, however, will not form a part of the transaction, with a rebranded igaming product to revert to the company's original Hollywood branded product across permitted states.
Elaborating on "another major milestone", Snowden explained: "Our agreement with ESPN will provide us access to the largest ecosystem in sports, with 105 million+ monthly unique digital visitors, an audience of more than 370 million across social platforms, 25 million ESPN+ subscribers, and the nation's #1 fantasy database.
"PENN's ability to leverage the leading sports media brands in both the US and Canada with ESPN and theScore, combined with our newly launched sports betting app, will allow us to significantly expand our digital footprint and catapult ESPN Bet into a strong podium position in this space.
"We believe we can achieve substantial adjusted EBITDA in our interactive segment over the coming years – and this will translate to very strong free cash flow generation for the company and value creation for our shareholders."