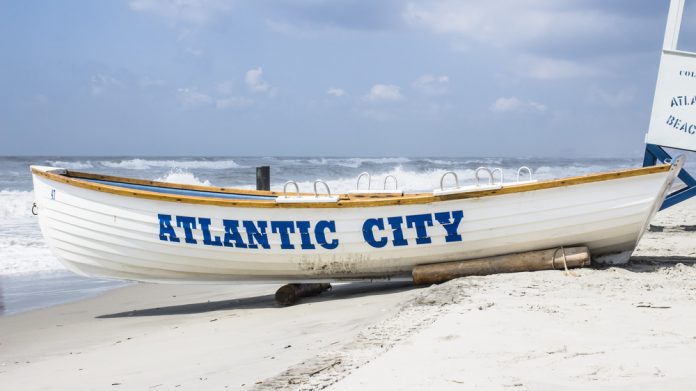 New Jersey casinos maintained a trend set earlier in the year during 2023's second quarter, with continued struggles evident through the April to June time frame.
Data published by the New Jersey Division of Gaming Enforcement revealed that the Garden State's nine retail gaming entities and igaming operations secured revenue of $818.96m, down 1.2 per cent year-on-year from $828.78m.
This growth was primarily driven by Ocean Resort, courtesy of a 23 per cent uptick to $116.61m (2022: $94.79m), and Bally's Atlantic City, the revenue of which shot up by 18.1 per cent through the quarter to $50.21m (2022: $42.51m).
Alongside an overall revenue decline, gross operating profit took a hit of 20.5 per cent YoY, with bottom-line profits reaching $145.99m (2022: $183.62m) across the board. Only two of the nine licensed properties recorded growth in profit from Q2 of 2022 as the sector continues to struggle.
Maintaining a trend from the first quarter, Bally's recorded the greatest growth in terms of operating profit after recording 148.8 per cent variance to its bottom line to reach $1.83m, compared to a loss of $3.75m one year earlier.
The market leader in New Jersey through the three months was Borgata once again, which generated revenues of $190m throughout the period, up 18.1 per cent YoY from $186.75.
Despite top line growth, bottom line woes were felt as operating profit shrank by 70.8 per cent, the most drastic reduction, to slump to just $12.32m (2022 $42.21m).
Hard Rock Atlantic City retained second place in market share with revenue of $138m, though this was still down 14 per cent on the $160.51m yielded one year earlier
The operator's profit was dented too, as it made $30.48m, down 20 per cent from the same period last year.
Caesars' experienced operating profit growth of 8.3 percent, reaching $15.34m (2022: $14.16m), while Harrah's enjoyed $18m (2022: $21.36m) in profit, up 15.5 per cent YoY. Finally, Ocean Resort's operating profit was $23.93m, an increase of 53.6 per cent from $15.58m.
Further threats to the Atlantic City industry are looming large, as the process to licence three land-based properties in downstate New York is underway. With an array of large operators all bidding for the potentially lucrative space in NYC, some have suggested that Atlantic City could bear the brunt.
However, Thomas DiNapoli, New York State Comptroller, recently elaborated on a number of economic factors and state policies that could potentially dampen the impact of new casinos in a report looking at the potential impact of gaming venues to upstate local tax revenue.