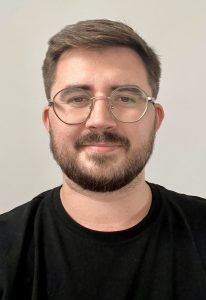 With SBC Summit Barcelona just around the corner, we caught up with iGaming Platform's Sales Director Elliott Banks to discover what the technology supplier has planned for the event.
CasinoBeats: iGaming Platform will be exhibiting at SBC Summit Barcelona; can you start by telling us what you will be showcasing at this year's show?
Elliott Banks: First and foremost, we're extremely excited to be exhibiting at SBC Summit Barcelona. This event is a fantastic opportunity for us to announce iGP to the rest of the industry.
We are going to be showcasing a number of key products and services over the course of the event including iDeck, which is our casino games aggregator, our crypto casino platform, sportsbook integrations and, of course, our amazing platform that boasts the quickest turnaround time in the industry!
The iGP team will well and truly be out in force at SBC Summit Barcelona, we can't wait to welcome guests to our stand and educate them on everything we have to offer.
CB: It's been a transformative period for the business with plenty of change going on behind the scenes. Can you give us a brief overview of what's new for iGP?
EB: This is a brand-new iteration of iGP that has undergone significant changes over the last few months under the guidance of new COO Matthew Calascione.
Not only have we revealed a sleek new identity and website, but we have also unveiled a suite of exciting new products and services for our clients. We are quickly becoming a one-stop shop for any existing or new operators looking to really make a name for themselves.
CB: What are the long-term goals and ambitions for iGP going into 2024?
EB: We are keeping a close eye on proceedings across Latin America. These emerging markets across the region are going to be key for us.
Without giving too much information away to our competitors, iGP will remain dedicated to providing clients with an agile platform that adapts to the global marketplace, all whilst we continue to secure a greater market share going forward.
CB: Finally, SBC Summit Barcelona is one of the key industry events in the calendar. How do you prepare for these events and how important are they to your brand?
EB: Teamwork is absolutely key when it comes to approaching important events such as SBC Summit Barcelona. Everyone pitches in from marketing, product, operations, and everyone in between. It's incredibly important to ensure that everyone has a hand in making sure this is a success.
The fruits of our labour will be on show for all to see at stand SB50 at the Fira de Barcelona later this month. We look forward to seeing everyone there and spreading the word about everything iGP has to offer.
SBC Summit Barcelona, taking place from September 19-21 at Fira de Barcelona Montjuïc, will bring together 15,000 delegates, offering them a platform to delve into the cutting-edge via a dedicated 'Casino & iGaming Zone.'