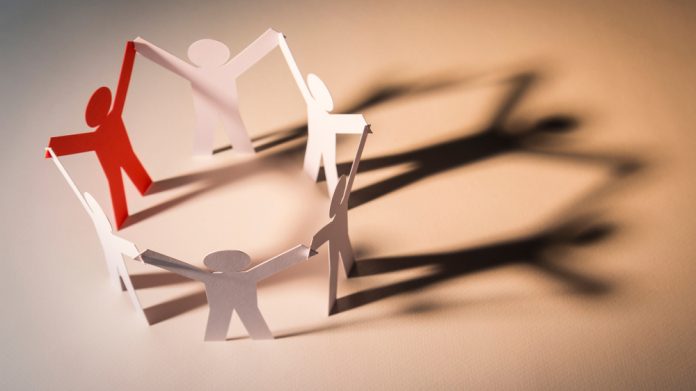 With comings and goings commonplace across the industry, the Alcohol and Gaming Commission of Ontario, AGS and Novomatic are among those to have bolstered their teams with key hires.
AGS
Robert Blair has been confirmed as Deputy General Counsel at gaming products and services provider AGS, joining the company on an immediate basis. 
He arrives at the group from Aruze Gaming, where he occupied the positions of Global General Counsel, Global Deputy General Counsel, and Global Senior IP Counsel across a near six year period.
Prior experience comes as Counsel and US Patent Attorney for EIP, in addition to Associate General Counsel of Intellectual Property at International Game Technology for over seven years.
"Bob is an exceptional legal mind who is a valuable addition to the AGS leadership team," said Rob Ziems, AGS Chief Legal Officer and Secretary. 
"With his extensive knowledge and experience on corporate legal affairs and patent matters, Bob will be a key player in protecting and advancing our business and our brand as AGS continues to capitalize on many growth opportunities ahead."
Alcohol and Gaming Commission of Ontario
The Alcohol and Gaming Commission of Ontario has named Dr. Karin Schnarr as the successor to Tom Mungham ahead of the CEO & Registrar's impending exit.
Mungham joined the Crown agency in 2006 as Director of Licensing and Registration before later becoming CEO & Registrar, but he will soon relinquish those duties as a result of his retirement which was announced in March.
The AGCO subsequently confirmed it had enlisted an executive search firm to support its search for Mungham's replacement, and it has taken the best part of six months to publicly name one.
This becomes the latest key personnel change rolled-out by the AGCO after Dave Forestell was named as Chair of its board of directors, replacing Lalit Aggarwal.
Novomatic
Novomatic has debuted a fresh management structure for the group's Dutch division, with Karin den Dunnen set to replace Jos van den Borne as Chief Financial Officer. The latter signalled an intention to depart to pursue new challenges.
The fresh appointee boasts experience as VP Finance and Control at Holland Casino, as well as similar such positions at a range of companies spanning numerous industries.
She will be charged with playing a "key role" in driving the group forward in "an emerging and important core market", where she will be responsible for the finance team, human resources, corporate IT and compliance, legal as well as internal audit.
Peter Eder, Novomatic Netherlands Supervisory Board Member, noted: "Novomatic is known for first class technology products and leading innovation. 
"With Karin den Dunnen we have gained a first class financial expert with years of experience in the gaming industry. I am sure that by having Karin den Dunnen on board our company will be able to successfully further expand its position and we wish her a successful start at Novomatic."
Quick Custom Intelligence
Brandon Lenssen, hailed as a "twenty-seven-year stalwart of the casino industry", has joined Quick Custom Intelligence as Vice President & General Manager.
Across an almost three decade career, Lenssen has occupied roles such as Operator, Operational Intelligence Partner and Regulator within the casino gaming sector in the USA and Canada. 
Most recently as her served as the Vice President & General Manager for the three Bally's Corporation casinos that are located in Black Hawk, Colorado.
"We are honoured to have Brandon join the QCI family. His unparalleled experience and insights will undoubtedly amplify our capabilities and the value we deliver to our partners," commented Andrew Cardno, CTO of QCI.
"With Brandon Lenssen joining our ranks, we're not just adding a member to our team; we're integrating a wealth of experience, knowledge, and innovative thinking. We're embracing a vision that believes in the power of data, the potential of technology, and the promise of the future.
"Together, as we chart new territories and create transformative experiences, we're more equipped than ever. The casino industry is on the brink of evolution, and with strategic leaders like Brandon steering the ship, QCI is poised to lead the way."
IMG
Sally Brown and Steve Rudge have been appointed as Vice Presidents and Co-Heads of Multisport Content for IMG's production business.
In the newly created positions, the pair will oversee the company's production relationships with the likes of UFC, EuroLeague, Super League Rugby, World's Strongest Man, World Championship Snooker and Grand Slam Tennis.
Furthermore, the pair will also be responsible for driving business development and new commercial opportunities leveraging other key strategic areas within IMG across digital, sales, data and technology.