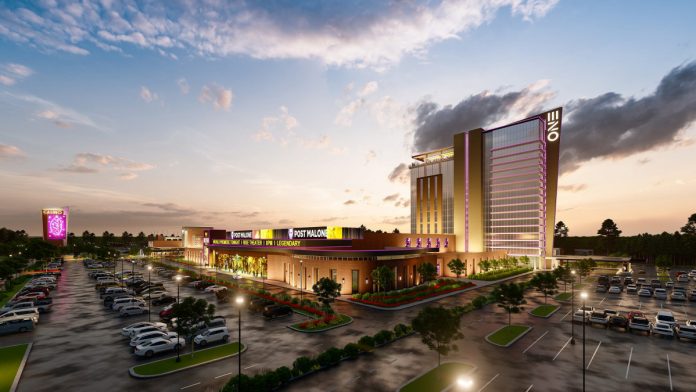 A voters union in the Virginian city of Richmond has thrown its support behind resurrected plans to potentially develop a $565m casino resort in the region.
The Richmond Crusade for Voters has released a statement to officially endorse a project that was revived earlier in the year after a 2021 referendum shot down the potential development.
This saw a little over 51 per cent of voters choose to reject the One Casino + Resort, which was proposed by Urban One in partnership with Peninsula Pacific Entertainment.
The project is now being fronted alongside Churchill Downs after the operator purchased "substantially all of the assets" of the latter in a $2.48bn agreement.
However, with plans back in the pipeline, the Richmond Crusade for Voters has urged citizens to exercise their right to vote in getting behind the proposal.
"The Richmond Crusade for Voters, which has fought for more than 70 years to protect Richmonders' right to vote, has officially endorsed the proposed Richmond Grand Resort and Casino and is encouraging all of its members to exercise their right to vote for candidates of their choice and for this important economic opportunity for the city of Richmond," a statement read.
"The crusade successfully fought to protect Richmonders' right to vote on a proposed resort casino in Richmond when the general assembly attempted to take it away.
"The crusade also successfully forced the Richmond electoral board to reverse its illegal attempt to limit early voting in predominantly minority neighbourhoods."
It is claimed that the resort would contribute $30m in total tax revenue for the city per year, as well as a one-time $26.5m payment and 1,300 jobs upon passage.
The casino resort, if approved, would feature a hotel with live entertainment and conference venues, dining options, gaming facilities with slot games, table games, a sportsbook and green spaces.
Last month, it was confirmed that residents of Richmond would get the chance to vote on the potential development once again after a Circuit Court judge cleared the path for a second referendum.
Judge W. Reilly Marchant, who previously ruled to include a referendum on November's ballot, rejected calls by charitable gaming group Good Lions to remove this from the purview of voters.
"The Richmond Crusade for Voters has endorsed the Richmond Grand proposal based on its ability create good paying jobs that lift more Richmonders into the middle class, and the promise of $30m in revenue to invest in Richmond's children," the statement continued.
"Richmond Grand will create 1,300 union careers that average $55,000 in annual compensation including good benefits like health care and retirement, and thousands of union jobs during construction.
"The crusade also highlighted the creation of a new park in Southside, which will give more Richmond residents and families a safe place to exercise, play, and get outside."
Richmond is the final of five cities across the state awaiting the potential go-ahead to develop a casino resort, with passage across fellow Virginian regions having previously taken place.
Voters across Bristol, Norfolk, Portsmouth and Danville, all issued the go-ahead alongside operating partners of Hard Rock International, Pamunkey Indian Tribe, Rush Street Gaming and Caesars, respectively. Each was approved in local referenda in November 2020.