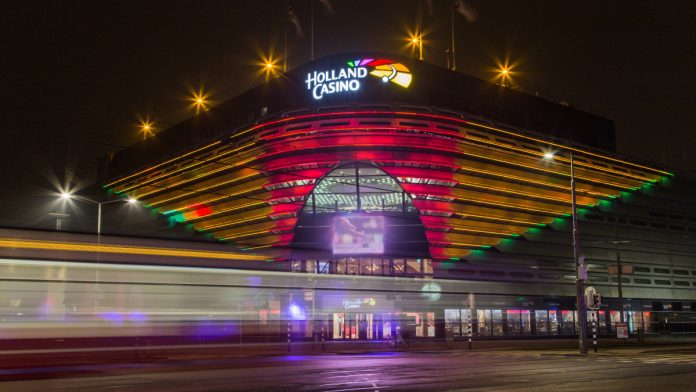 Holland Casino has stressed delight at a continued recovery from the well known struggles of the past few years, however, additional competition, inflation and high energy prices continue to put pressure on the company.
Despite turnover increasing to €405.3m (2022: €353.4m) and revenue before corporation tax up to €17.2m (2022: €8.2m) during the first half of 2023, the operator was quick to acknowledge that it is "far from out of the woods".
Holland Casino's retail struggles
During the six month period in question, the group welcomed approximately 2.5 million (2022: 1.8 million) visitors, however, average spent per visit was down to €138 (2022: €148). However, this is above the €117 recorded before the coronavirus pandemic, and related restrictions, took hold.
"We are happy that guests are increasingly finding us again. At the same time, not all visitors have yet found their way back," noted CEO Petra de Ruiter.
"Now that our operation is getting better and better and we have attracted many new employees, we can also offer our complete spectrum of games again.
"We expect the recovery that has started to continue. We now have a good basis for this to work on new plans with positive energy. All our colleagues deserve a big compliment for that achievement."
As alluded to, Holland Casino cited higher energy prices and inflation as "significantly" affecting its results through the reporting period. An "additional burden" also arises from COVID-19 tax debt that must be repaid and deferred investments that have to be made.
Furthermore, the company has also witnessed an increase in personnel costs, however, this is viewed as a positive due to 468 employees being welcomed that the company noted it was "desperately" in need of.
"I am satisfied with where we are as Holland Casino. Yet we cannot sit back and relax. There remain significant challenges for the near future," commented CFO Ruud Bergervoet.
"The cost increases will continue to depress our results in the coming years, while we will also have to pay off our Corona tax debt. At the same time, we must also maintain our investments to remain relevant for our guests.
"That is why we will have to continuously monitor the right balance between a healthy financial position and investments in the future."
Holland Casino Online follows suit
In addition to land-based struggles, Holland Casino Online has witnessed a year-on-year downfall in revenue to €57.2m (2022: €82.7m), which is aligned to increased competition and social choices.
"For example, in anticipation of legislation and regulations, Holland Casino has voluntarily stopped various forms of advertising and has also taken a cautious stance around various major sporting events," the group noted.
"The company expects a slight recovery for online in the coming period now that advertising rules have been aligned for the entire sector."
An increase in prevention conversations across the retail and digital spaces was also reflected on through H1 2023, with this aligned to extra detection protocols in addition to an AI model that is deployed in identifying gaming trends and recognising risks.
"Holland Casino works every day to improve its prevention policy and we are increasingly investing in this," CCO Malinda Miener said.
"We are increasingly data-driven and work together with experts and science on increasingly better prevention and intervention systems. Although there are certainly still steps to be taken, the increasing number of conversations shows that we are on the right track."