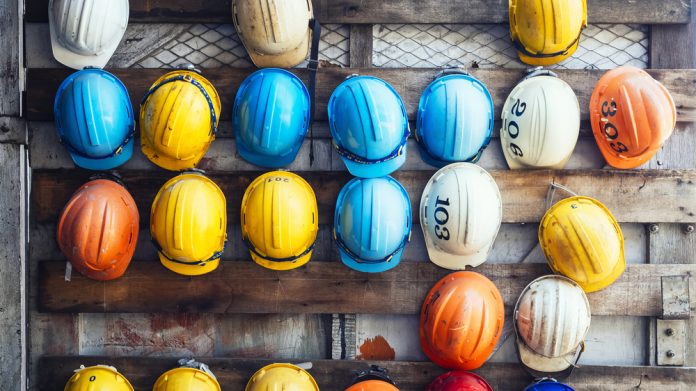 Virginia's Richmond Grand Resort and Casino has reached a project labour agreement to guarantee wages, benefits, and worker protections during construction of the proposed $565m destination.
This represents a fresh approach to that taken by the one time One Casino + Resort, which was shot down in a November 2021 referendum, before being revived to be at the mercy of voters once more in less than two months.
The PLA has been reached alongside the Richmond Area Building and Construction Trades Council and will present additional opportunities for more city residents.
"Richmonders told us they want Richmond Grand to create great career opportunities, and now a project labour agreement has been reached that will ensure fair wages and benefits, promote local hiring, protect small, women, and minority contractors, and create apprenticeship opportunities so that Richmonders of all experience levels can begin a lucrative career in the building trades," said Tierra Ward, Campaign Manager for the Richmond Wins, Vote Yes referendum campaign. 
"We are committed to ensuring that Richmond Grand creates good paying careers from the day we break ground to the day Richmond Grand opens its doors and beyond."
A PLA is a pre-hire agreement between a contractor, Richmond-based Hourigan Construction, who will serve as general contractor for Richmond Grand, and one or more labour unions that sets out the terms and conditions for a project.
All contractors, union and non-union, can bid on work under a PLA, and all contractors must abide by the contract terms outlined.
"I am a city resident and like many in the trades I live, work and play in Richmond. My daughter attends Richmond public school. This project is good for the city for many reasons, and the most important reason to me is the jobs building and operating the resort, casino, and entertainment facility," said Charles Skelly, President of the Richmond Building and Construction Trades Council and the CEO of IBEW 666. 
"Not just any jobs, but careers with family sustaining wages, health care coverage without a paycheck deduction and the ability to one day retire with dignity."
Earlier in the week, the Richmond Crusade for Voters officially disclosed its support for the resurrected plans to potentially develop a casino resort in the region.
This followed Judge W. Reilly Marchant, who previously ruled to include a referendum on November's ballot, rejecting calls by charitable gaming group Good Lions to remove this from the purview of voters.
Richmond is the final of five cities across the state awaiting the potential go-ahead to develop a casino resort, with passage across fellow Virginian regions having previously taken place.
Voters across Bristol, Norfolk, Portsmouth and Danville, all issued the go-ahead alongside operating partners of Hard Rock International, Pamunkey Indian Tribe, Rush Street Gaming and Caesars, respectively. Each was approved in local referenda in November 2020.