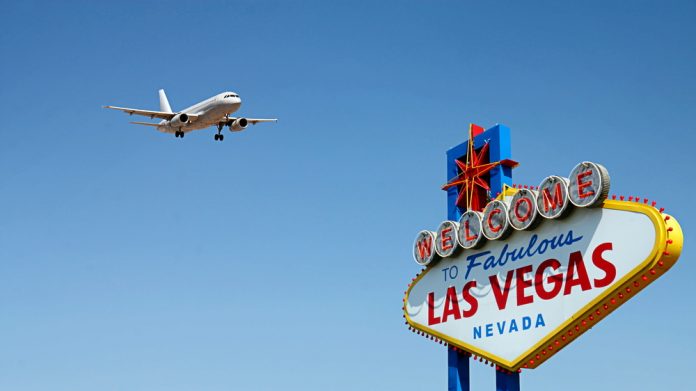 Howard Hughes Holdings is planning to branch out into the casino space through the introduction of a newly formed division and fresh recruit.
A planned separation would establish Seaport Entertainment, which would be intended to  operate independently as a pure-play entertainment enterprise. This move, Howard Hughes noted, is intended to redefine the company's identity as a pure-play real estate company.
The company currently owns, manages, and develops commercial, residential, and mixed-use real estate throughout the US.
The spinoff as a publicly traded company is expected to be completed year end 2024, however, it is cautioned that no guarantees can be offered as if this will ultimately occur or when.
Seaport Entertainment would comprise the company's entertainment-related assets in New York and Las Vegas.
These include the Seaport in Lower Manhattan and the Las Vegas Aviators Triple-A Minor League Baseball team, as well as the company's ownership stake in Jean-Georges Restaurants and its 80 per cent interest in the air rights above the Fashion Show Mall, which is the intended site of a new casino on the Las Vegas strip.
"The assets of the Seaport Entertainment lie at the intersection of real estate and entertainment," said David O'Reilly, Chief Executive Officer of Howard Hughes. 
"Anton brings tremendous experience building some of the country's most-acclaimed entertainment destinations, and we are fortunate to have him taking the helm of this exciting new division of Howard Hughes."
Anton Nikodemus to lead Seaport Entertainment
In addition Anton Nikodemus has been appointed as Chief Executive Officer of the spin-off, where he will focus on accelerating growth and operating performance, and exploring new strategic opportunities for expansion.
"Anton is an outstanding leader in the entertainment and resort world. It speaks to the quality of our entertainment assets that we have been able to recruit an executive of his calibre to Howard Hughes," commented Bill Ackman, Chair of the Board of Howard Hughes Holdings. 
"Anton's experience, track record, and superb leadership skills will facilitate the creation, management, and eventual spinoff of Seaport Entertainment, positioning it and Howard Hughes for greater success as more-focused, easier-to-understand companies."
Boasting a more than thirty-year career in the entertainment and hospitality industries, Nikodemus most recently served as President & COO of CityCenter for MGM Resorts International. 
Within this role, he oversaw operations for The Cosmopolitan of Las Vegas, Vdara Hotel & Spa, and ARIA Resort & Casino, and was responsible for the creation and development of the MGM National Harbor Hotel & Casino in Maryland and the MGM Springfield in Massachusetts.
"I am excited to lead this new division of Howard Hughes and join the outstanding team that is forming Seaport Entertainment," noted Nikodemus.
"There is tremendous opportunity ahead as we harness the potential and unlock the value inherent in these one-of-a-kind assets located in New York and Las Vegas—two of our country's most dynamic entertainment destinations—and pursue new opportunities for accelerated growth."