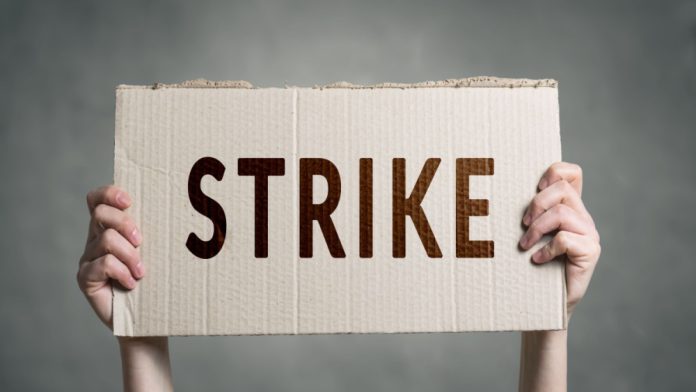 Casino workers in Detroit have staged a walkout amid accusations that gaming establishments have played hardball over wages and healthcare, and failed to acknowledge sacrifices made across recent years.
Thousands of union workers went on strike yesterday Tuesday 17 October, after months of negotiations and meetings failed to result in an adequate agreement.
UNITE HERE Local 24, which earlier in the month revealed that 99 per cent of workers voted to such action, noted improvements are being sought "after years of pandemic hardship". Casino management are said to be "unwilling to deliver a fair contract for workers".
A late proposal was rejected after failing to meet five core concerns. These include healthcare, job security, retirement packages, high workloads and securing "significant wage increases".
This action involves 3,700 workers employed in positions including dealers, cleaning staff, food and beverage workers, valets and engineers at MGM Grand Detroit, MotorCity Casino and Hollywood Casino at Greektown.
"Making the decision to strike is never easy, but it's past time for the workers who keep Detroit's casinos running to get their fair share," said Nia Winston, President of UNITE HERE Local 24, the union of hospitality workers in Detroit. 
"The city's big three casino operators are earning more than ever, and we're prepared to stay out on strike until we get what we deserve."
Employees have pointed to sacrificing wages and taking on heavier workloads to ensure that the industry could recover from the pandemic. Since then, the union noted that Detroit casino workers have received three per cent raises, while inflation surged 20 per cent.
According to a Detroit City Council report, each day of a strike could put approximately $738,000 in city ($452,000) and state ($286,000) tax revenues and $3.4m in casino operator revenues at risk.
"We are fighting from Detroit to Vegas, from Biloxi to Pennsylvania, to raise wages and standards for casino workers," commented Gwen Mills, Secretary-Treasurer of UNITE HERE International Union, the union of North American hospitality workers.  
"Hospitality workers overall across the US and Canada kept the doors open during the pandemic, risking their health and forgoing raises.
"Now they are striking in Detroit, Los Angeles and Vancouver, along with hundreds of thousands of other workers from other industries, demanding a share in the prosperity that the hospitality industry is currently experiencing."