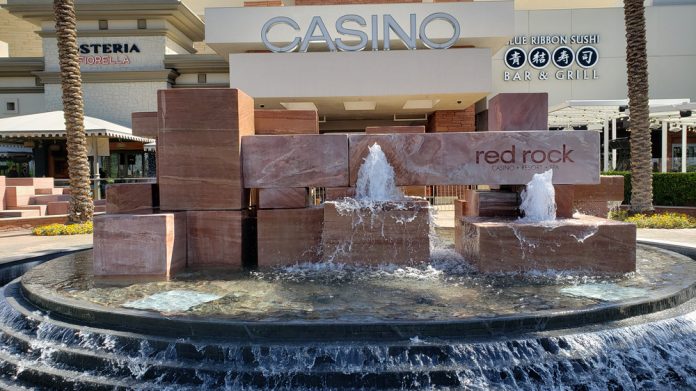 Red Rock Resorts has nudged back the opening of its Durango casino resort to December 5 due to "certain areas that are critical to the opening just were not turned over in the time that we had originally anticipated".
This, it was added, did not give the company enough time to properly train staff and team members to ensure a heightened level of service across the property.
Durango, which was originally slated to open on November 20, is expected to primarily operate as a local property, and not have a lot of repeat customers. Vice Chair Lorenzo Fertitta noted that "this isn't where you're just going to see a new face every day".
Stephen Cootey, Executive Vice President, Chief Financial Officer & Treasurer, added that the group expects "some movement in the budget", but that this would not "be materially different than the $780m" previously disclosed.
Elsewhere, Red Rock Resorts also provided an update regarding its goal of developing a casino near Madera, California, alongside the North Fork Rancheria of Mono Indians.
The tribe has only one case pending in the California courts after resolving all other litigation, with it noted that the tribe still has one single case pending in the California courts.
"We do not believe the case will interfere with the right or ability of North Forks to conduct gaming on its federal trust land," he commented. 
"Throughout the quarter, we remained operationally disciplined and focused"
"And we continue to work with the tribe to progress our efforts with respect to this project, including working toward the approval of a management agreement, continuing our work on the development and design and having preliminary talks with prospective lending partners.
"We are making good progress on these fronts, and will continue to provide updates on our quarterly earnings calls."
These comments came as the operator reported its third quarter financial performance, which represents the group's third highest across net revenue, adjusted EBITDA and margin that was "only surpassed by the unprecedented third quarters of 2021 and 2022".
With this in mind, Q3 revenue for the group decreased less than one percentage point year-on-year to $411.6m (2021: $414.4m), with net income down 28.3 per cent to $68.42m (2021: $95.5m). Adjusted EBITDA recorded a 3.7 per cent drop to $175.2m (2021: $181.9m).
Revenue and AEBITDA from Las Vegas operations through the fourth quarter dropped less than one per cent and 4.3 per cent to $411.6m (2021: $420.5) and $191.4m (2021: $199.9m).
On a year-to-date basis, each of revenue, net income and AEBITDA all fell by 1.86 per cent, 3.96 per cent and 0.8 per cent to $1.26bn (2021: $1.23bn), $228.8m (2021: $220.1m) and $544.6m (2022: $549.4m)
In Las Vegas, revenue rose 1.57 per cent rise to $1.25bn (2021: $1.23bn), while AEBITDA recorded a 1.2 per cent decrease to $598.5m (2021: $605.9m).
"Throughout the quarter, we remained operationally disciplined and focused on our core local guests as we continue to grow our regional and national segments," Cootey commented. 
"These results demonstrate the resilience of our business model"
"When comparing our results to last year's third quarter, we continue to see upside from strong visitation in our regional, national and VIP segments.
"This strength, coupled with strong spend per visit across the majority of our portfolio, allowed us to enjoy near record third quarter revenue and adjusted EBITDA results across our gaming segments."
On a non-gaming basis, hotel and food and beverage were also reported as continuing to grow year-on-year, delivering a near record profitability in the process.
Cootey continued: "As we begin the fourth quarter, we like what we see so far as our business across both our gaming and non-gaming segments remain stable, consistent to what we've seen throughout this year, though we will continue to face challenging year-over-year comparisons over the next several quarters.
"On the expense and labour side, we remain operational discipline and continue to look for ways to become more efficient while providing best-in-class customer service to our guests and continue to be the top employer of choice in Las Vegas Valley.
"Despite a tougher year-over-year comparable, the company was able to manage its expenses and generate near record financial performance and continue to return capital to our shareholders.
"These results demonstrate the resilience of our business model, the sustainability of our operating margin, the ability of our management team to execute on a long-term growth strategy and take a balanced approach to returning capital to our shareholders."