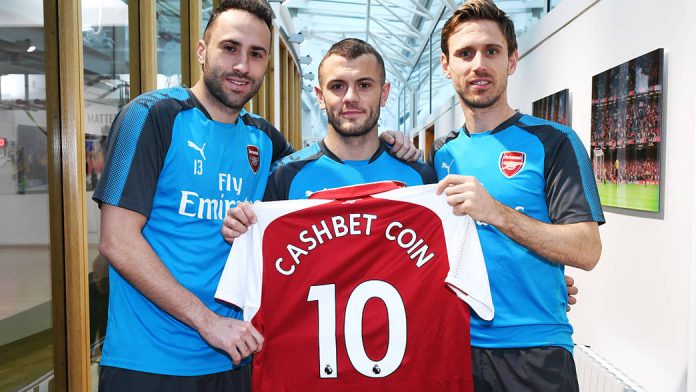 AFTER CashBet completed its Cashbet Coin sale and, just this week, brought in three new senior appointments, CasinoBeats talks to CashBet CEO Mike Reaves about the foundations for success the company is laying.
CB: CashBet's public sale recently concluded. How has it gone? 
MR: "The response has been nothing short of fantastic. We will be making an announcement confirming the final figure shortly, but for now all we can say is that is has more than matched our expectations.
"What has been particularly pleasing to see is the spread of participants that have taken part in the token sale.  During the initial private sale stage, we sold significant lots of tokens to purchasers who believe in the long-term future of the project.
"But equally we've had a great deal of interest from smaller participants purchasing as little as $100 worth of CashBet Coin.
"This gives us a diverse base and is extremely encouraging in terms of token adoption when we go live."
"…blockchain-based projects are finding it tougher to generate interest than a year ago."
CashBet Coin signed a landmark partnership with Arsenal football club. How big a role as this played in the success?
"I would say it has been fundamental. We became Arsenal's first ever official cryptocurrency partner and official blockchain partner back in January, and this gave us a platform to reach a truly global audience interested in both online gaming and cryptocurrencies.
"It is no secret that blockchain-based projects are finding it tougher to generate interest than they were a year ago. The landscape is considerably more competitive, and consumers are far more discerning.
"We always had confidence in our concept, product and team, but the Arsenal partnership provided us with an opportunity to stand apart from others and get our message heard."
"Without question, blockchain technology will transform the global gaming industry."
How significant an opportunity is there for blockchain-based gaming projects to grow in the coming months and years?
"Without question, blockchain technology will transform the global gaming industry. Gambling is a perfect use case for technology that enables operators to deliver a product that is faster, more secure and more transparent than current offerings. But more than this, it also allows operators to engage with demographics that are turning away from online gaming in favour of the multitude of other entertainment options available in the palm of their hand.
"Blockchain technology has the power to open up new markets and new customer bases – it will be the primary driver of growth for this industry in the coming years."
So what's next for CashBet Coin?
"Now we have completed our token sale, we will begin to distribute CashBet Coins to those that have purchased them in a process that will begin later this month. We also continue to enter into commercial agreements with partners who will offer gaming products where users can play with CashBet Coin.
"Social casino operator Funstage, a Greentube subsidiary and part of Novomatic Interactive, which will use CashBet Coin as a payment method on its flagship GameTwist platform. Similarly, we recently entered a partnership with Lottery.com to provide a white-label integration of our crypto-ready igaming platform and add CashBet Coin as a payment method.
"We also announced a deal with Imperial Play who will use the token on their social casino, Steam Palace. These social casino deals are very important because they are not limited to the same restrictions as real-money gaming, meaning CashBet Coin will effectively be able to be used worldwide.
"We expect further deals to be announced in the coming months, offering CashBet Coin holders plenty of options to play with their tokens."