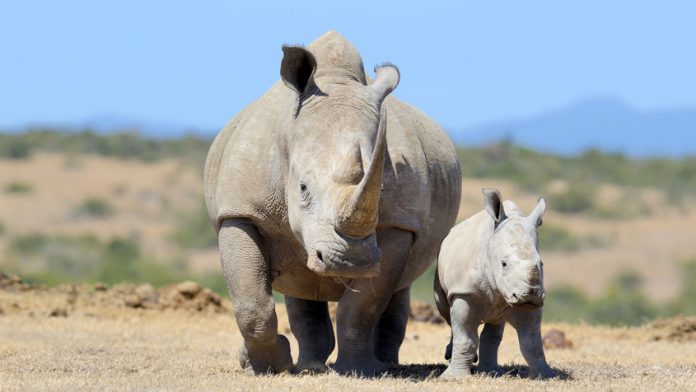 Pariplay has announced a new partnership with UK registered charity Save the Rhino International, which is celebrating its 25th anniversary.
Centred around the igaming software provider's latest title Rumble Rhino, Pariplay is to donate 10 per cent of all profits originating from the game to the charity.
As a result of this agreement, both parties are hoping to demonstrate "a shared commitment to the conservation of multiple populations of endangered rhinoceros located in Africa and Asia".
Being unveiled in conjunction with Save the Rhino's 25th anniversary, the charity has been working towards its vision to protect all five species of rhinoceros in the wild for future generations.
With assistance from various partners, the non-profit organisation raised more than £2.7m in the last financial year, funding projects including educational activities, established conservation programmes and community-led initiatives.
Michaela Butorova, partnerships manager at Save the Rhino International, explained: "Collaboration for conservation is at the heart of our work, and it is thanks to the support of our partners that we can continue to keep up the vital rhino conservation efforts.
"We're delighted that Pariplay shares our vision and commitment to protecting this iconic species in the wild, and we're thrilled to announce our partnership in conjunction with our 25th anniversary celebrations."
When players access Pariplay's Rumble Rhino, they will be greeted by an introductory video that further expands on the partnership, providing information about the rhinos and depicting them thriving in their natural habitat.
Richard Mintz, commercial and marketing director at Pariplay, said of the partnership: "At Pariplay, we strongly believe in social responsibility, which is why we're thrilled to partner with Save the Rhino International and support their amazing cause.
"Our pledge to donate a part of the profits from our flagship title, Rumble Rhino, will support the funding of projects that will help prevent the rhino population from going extinct."
This comes as Save the Rhinos also secures a portion of funding from Microgaming as part of its Gift of Giving campaign, which sees £30,000 split equally between four global regions, namely the Isle of Man, UK and Europe, Africa, and rest of the world.
Today, three out of five rhino species are critically endangered. By supporting rangers and anti-poaching units, actively reducing illegal trade, involving communities and bringing experts together, Save the Rhino strives to successfully tackle the challenge of conserving rhinoceros species and their territories.