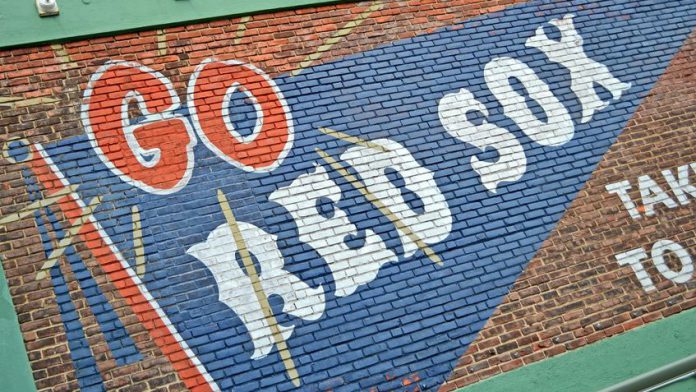 MGM Resorts International has deepened its Major League Baseball links, as it becomes the official and exclusive resort casino of the Boston Red Sox.
The new multi-year agreement will see the MGM Resorts logo appear on the green monster at Fenway Park, which the company states is "the most iconic ballpark in Major League Baseball".
In its role as an official sponsor, MGM is to receive visible messaging behind the home plate on, Red Sox radio and other team controlled media outlets as well as receiving exclusive access to one-of-a-kind fan experiences at the baseball park.
Furthermore, MGM Springfield, officially opened last year and located eighty miles west of the city of Boston, is to also host a series a promotional experiences throughout the year, in addition to becoming the new home of the Red Sox annual Baseball Winter Weekend event.
The weekend of action takes places each January, and encapsulates a town hall meeting with Red Sox leaders, autographs and photos with Red Sox players, and round-table discussions on a variety of baseball topics.
Jim Murren, MGM Resorts chairman and CEO, said of the new agreement: "We are excited to enter into this historic partnership with the Boston Red Sox. Combining the two iconic brands of the Red Sox and MGM Resorts will create a new one-of-a-kind fan experience, for baseball fans unique to not only New England and MGM Springfield, but the rest of the country.
"We look forward to continuing our work and partnerships in the world of professional sports, and building on our success as a worldwide entertainment leader."
Sam Kennedy, Red Sox President and CEO, added: "This is such a natural partnership for our two brands. MGM has set the standard in the hospitality and entertainment industry and their recent expansion into the Commonwealth makes them a clear partner. We are thrilled to welcome them to the Red Sox family, and look forward to a long collaboration."
MGM has also revealed a temporary transformation of its Leo the lion logo, which has become Leona the lioness to recognise Women's History Month, celebrating the social, economic, cultural and political achievements of women all over the world throughout the month of March.
The 2019 Women's History Month theme is "Visionary Women: Champions of Peace & Nonviolence," with it designed to honour "women who have led efforts to end war, violence, and injustice and pioneered the use of nonviolence to change society."