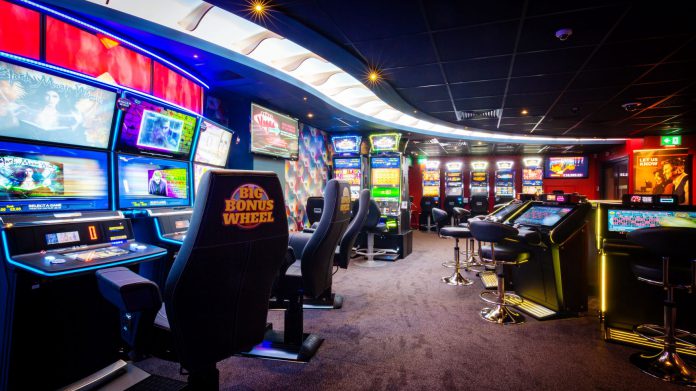 Genting has announced the completion of a £750,000 refurbishment of its Luton property, which has seen a variety of improvements made to a number of areas.
Designed to create an increased number of gaming opportunities for patrons, via improvements to its live gaming offering and enhanced customer experience, enhancements undertaken have been made to the venues poker and wider gaming room, with the bar and lounge areas also been having received a refresh.
As part of the work, a dividing wall that previously separated two gaming rooms has been knocked down to create one large gaming area, with the additional space seeing the introduction of new gaming machines.
This has seen the number of slot machines in the casino being increased from 28 to 40, offering a greater variety of games to customers, with four new electrical terminals also having been installed in the casino.
James Harvey, general manager at Genting Casino Luton, said of the improvements: "We are all incredibly proud to unveil our brand-new refurbishment. We are confident that the changes will offer our valued customers an improved gaming experience, and we are particularly excited about the new poker offering.
"Customers looking to socialise and meet up with friends at the casino can also enjoy the newly refurbished bar and lounge areas."
Further chances made includes introducing a wall to separate the existing poker room from the gaming floor, which it's hoped will create a more intimate experience for the casino's poker players.
The new layout includes new chairs and poker clothes, and customers will also be able to benefit from a new poker offering, that includes a mix of competition and cash game poker.
Genting Casino Luton's bar area has been revamped, complete with new décor, flooring and furniture, with a number of general upgrades having also been made throughout the property.