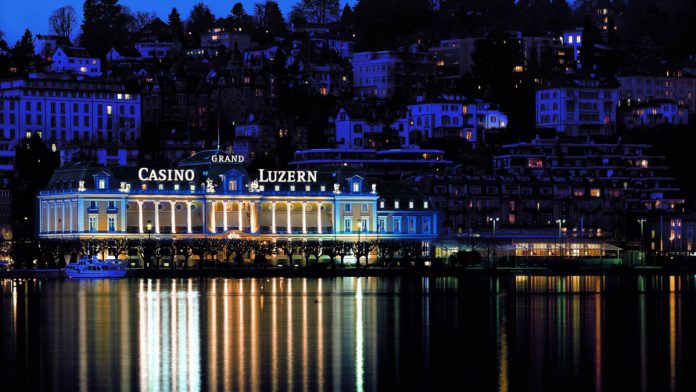 Åland Islands-based gaming operator Paf has been selected as the technology partner by the Grand Casino Luzern, as Switzerland releases a handful of online casino licenses.
The organisation states that it has been following the regulation of the gaming market in Switzerland "for a long time," with the Lucerne property expecting to receive its relevant licence today.
With the Grand Casino Luzern set to open its mycasino.ch online casino gaming site this summer, the Nordic organisation is to supply the technical platform, games and operational support.
Christer Fahlstedt, CEO of Paf, commented: "This is an excellent opportunity for Paf to bring its know-how and competence in player protection to the Swiss market in the long term. In Switzerland, only land-based casinos have the ability to open an online gaming site.
"We are very pleased that Grand Casino Luzern has chosen us as a partner. There is a strong mutual understanding behind the collaboration, and I am convinced that together we will succeed well in Switzerland – where only four online gaming licences have been distributed to date."
With the Swiss market only accessible to land-based licensed Swiss casinos, the Grand Casino Luzern is to take responsibility for the site.
Wolfgang Bliem, Grand Casino Luzern's CEO, added: "Paf will be our strategic know-how partner with the right technology. They have been pioneers in online gaming, and we believe that Paf can give us the experience and innovation needed to establish an online casino quickly in the Swiss market.
"Paf has a long history of stable ownership and they are also well known for their responsible gaming, which makes them an excellent partner for us."
Earlier this week Swiss regulator Eidgenössische Spielbankenkommission approved four online casino licence applications from the properties at Baden, Davos, Lucerne and Pfäffikon.
The ESBK, who it is said are yet to receive applications from any other casino in the country, will see small poker tournaments to be subjected to a maximum single entry fee of CHF200 (£158), while the limit of total entry fees is to be set at CHF20,000 (£15,887).