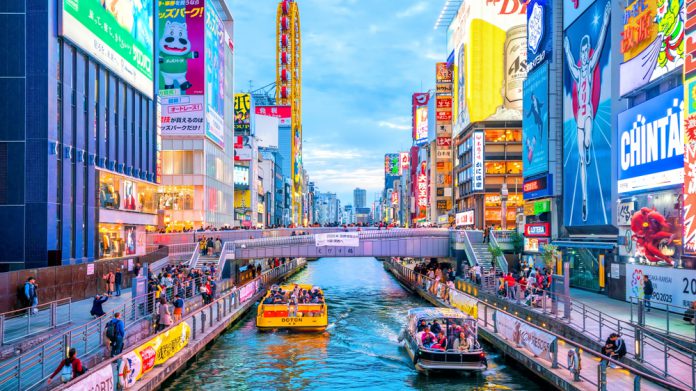 Las Vegas Sands has narrowed in on the specific region of Japan it wishes to focus its attention regarding the potential construction of an integrated resort, with Inside Asia Gaming reporting that the firm has set an Osaka-based ambition.
Previously emphasising a reluctance to narrow down its focus to one specific region, it follows officials stating that seven operators registered to participate in the IR request for concept held by the city earlier this month.
This follows previous moves made by Las Vegas headquartered MGM Resorts International, who declared that Osaka was to be its sole focus in January.
Following AGA CEO and president Bill Miller backing US operators to be a success story if selected, George Tanasijevich, LVS managing director of global development, stressed that Osaka has become the company's top target in the midst of uncertainty surrounding IR possibilities across both Tokyo and Yokohama.
Tanasijevich is quoted as saying: "Public opinion polls don't indicate support for IRs and Tokyo seems preoccupied with preparations for the Olympics. We think the possibilities are very low for both cities at this point."
Adding: "the [Osaka] government has made it very clear what kind of IR they are looking for."
Despite having huge ambitions should it be chosen to host an integrated resort, with hopes in place that an opening could be done so in time for the 2025 World Expo, analysts have warned that these aims could prove to be unachievable.
This is due to government delays issued early in the year that could see the IR issue placed firmly on the backburner until early 2020, after the formation of a Casino Management Board was pushed back.
A viewpoint supported up by consultancy firm Global Market Advisors, who issued a report that stated: "If there is not a process in place by the second quarter 2020, it is unlikely that a full integrated resort would be open in time to meet the desires of Osaka for the World Expo in 2025.
Pointing to the potential timeline as the huge sticking point: "There are 67 months until the start of 2025. As such, licences would have to be awarded within the next 12 months to have a chance at opening a complete integrated resort that is ready to go by 2025."