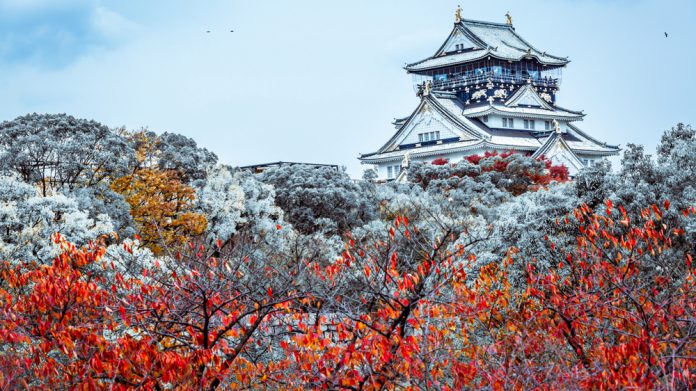 It is no secret that the city of Osaka has huge ambitions of not only being one of the three chosen destinations to house an integrated resort in Japan, but that it strives to do so in time for the 2025 World Expo that it's hosting.
An idea that analysts have scoffed at, particularly in the face government delays issued early in the year that could see the IR issue placed firmly on the backburner until early 2020, after the formation of a Casino Management Board was pushed back.
A viewpoint supported up by consultancy firm Global Market Advisors, who issued a report this week stating "If there is not a process in place by the second quarter 2020, it is unlikely that a full integrated resort would be open in time to meet the desires of Osaka for the World Expo in 2025," reports GGRAsia.
Pointing to the potential timeline as the huge sticking point: "There are 67 months until the start of 2025. As such, licences would have to be awarded within the next 12 months to have a chance at opening a complete integrated resort that is ready to go by 2025."
A viewpoint discussed by Jim Murren, MGM Resorts International's chairman and CEO, one of seven parties interest in securing a licence to proceed with construction in the city.
Stressing that Osaka was "the only city, the only prefecture" that MGM wanted to host an IR after looking a various "great potential locations" Murren stressed: "Whoever wins is going to have their work cut out, because the goal is to try to get the IR open in time for the World Expo in 2025.
"It requires almost surgical precision, not just by the developer, but by the government, from a permitting perspective [and] from an infrastructure perspective. It's certainly not impossible."
Amongst those other parties interested in the region on the Japanese island of Honshu, according to Osaka major Ichiro Matsui, are Galaxy Entertainment Group, Genting Singapore, Las Vegas Sands, Melco Resorts and Entertainment, Wynn Resort and a local alliance joining MGM.
Despite the fierce competition, Murren wasn't short of enthusiasm for the opportunity that lies ahead for casino operators: "We are not at all troubled by the rules that have been laid out. We actually find them to be competitively favourable to us. We don't prefer the junket model, so we're not concerned that the junket model will not exist in Japan."
Adding: "I can't think of an opportunity in the world today with as potentially high a return on investment: even given everything we know, construction costs, regulations, taxes, gaming restrictions, entry fees… it is an extraordinary opportunity."