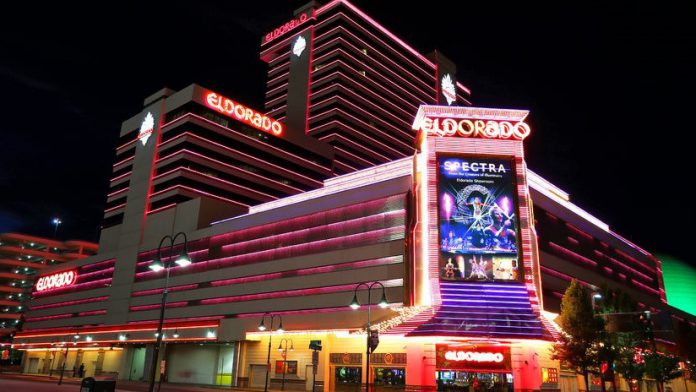 Talk of a potential sale of hotel and casino entertainment firm Caesars Entertainment has emerged once again, with Eldorado Resorts reportedly agreeing an $18bn deal, according to Reuters sources.
The cash and stock deal includes debt, and comes three months after Caesars allowed its Reno, Nevada, headquartered counterpart access to its books, under pressure from billionaire investor Carl Icahn.
With the combination set to create competition to large casino entities, such as MGM Resorts, Wynn Resorts and Las Vegas Sands, sources state confirmation could come today (Monday 24 June).
Caesars, which also operates under the Harrah's and Horseshoe brands, counts 52 US properties across 14 US states and five further afield as part of its stable, while Eldorado owns and operates 26 establishments in 12 US regions.
Talks of an agreement between the two parties first emerged earlier this year, days after Icahn, who last year sold his Tropicana Entertainment business for $1.85bn to Eldorado Resorts, became Caesars' largest shareholder after taking his holding to 15.5 per cent.
A series of directorial changes were subsequently unveiled, which saw Keith Cozza, Courtney Mather and James Nelson appointed to Caesars' board of directors.
Subject to necessary regulatory approval, three existing directors were also announced to be stepping down from the board straight away, with the Icahn Group also holding the right to appoint a fourth representative to the board, if a new CEO, who was not deemed to be acceptable to new directors, was not named within 45 days of the agreement.
This saw further speculation confirmed in April, when it was announced that Anthony Rodio was to transition into the role to take over from the departing Mark Frissora.
Speaking of his goals for the company at the time of making board level changes, Icahn stated: "I believe the best path forward for Caesars requires a thorough strategic process to sell or merge the company, to further develop its already strong regional presence, which will allow Caesars to continue to take advantage of the Caesars Rewards program, bringing more and more players into Caesars' Vegas market."