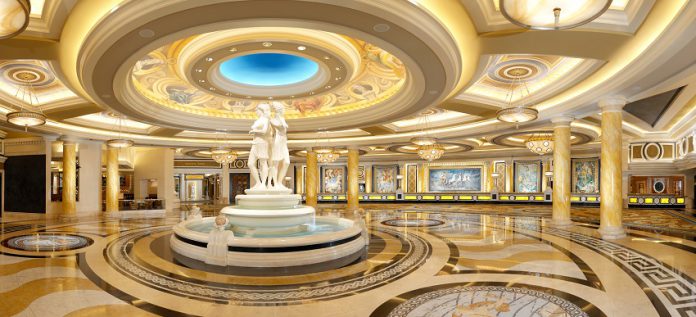 Eldorado Resorts and Caesars Entertainment are embroiled in discussions which could see a merger of the two organisations come to fruition, report various media outlets.
Reuters stresses that individuals close to the deal state that the exploration of a merger was at the early stages during the past weekend, with Caesars said to be providing certain aspects of confidential information, with Eldorado carrying out due diligence on the potential combination of the two companies.
Reno, Nevada, headquartered Eldorado are not yet thought to have submitted a binding offer for Caesars, with there also said to be no sign that such a bid is forthcoming, or that a deal is close to being successfully negotiated, both in the short and long term.
Emerging from bankruptcy two years ago, Caesars, whose portfolio encompasses the Harrah's and Horseshoe brand, boasts 53 properties across 14 states and five countries outside of the US, with Eldorado owning and operating 26 establishments across 12 American jurisdictions.
It is hoped that should a merger of Caesars and Eldorado proceed, it would create a more formidable competitor to larger casino industry players, such as Wynn Resorts, Las Vegas Sands and MGM Resorts.
"The universe of buyers (for Caesars) is limited, and Eldorado is best suited to extract full value from Caesars' assets in our view," stated analysts for Roch Capital Partners in a research note earlier this month.
This follows several moves undertaken by US businessman Carl Icahn, with the ex-Tropicana Entertainment owner last week becoming the largest shareholder of Caesars.
After selling his Tropicana business for $1.85bn to Eldorado Resorts last year, Icahn has continuously been pushing for a sale of Caesars, with the company stressing it "intends to carefully evaluate" the suggestion in February.
Upon securing his first stake, revealed in a securities filing this week by High River Limited Partnership and other entities affiliated with Icahn, he stressed a belief that Caesars stock is undervalued, was seeking board representation and urged that a new CEO not be appointed immediately.
A series of directorial changes were announced earlier this month, which saw Keith Cozza, Courtney Mather and James Nelson appointed to Caesars' board of directors effective immediately.  
Subject to necessary regulatory approval, three existing directors were also announced to be stepping down from the board straight away, with the Icahn Group also holding the right to appoint a fourth representative to the board, if a new CEO, who is acceptable to new directors, is not named within 45 days of this agreement.