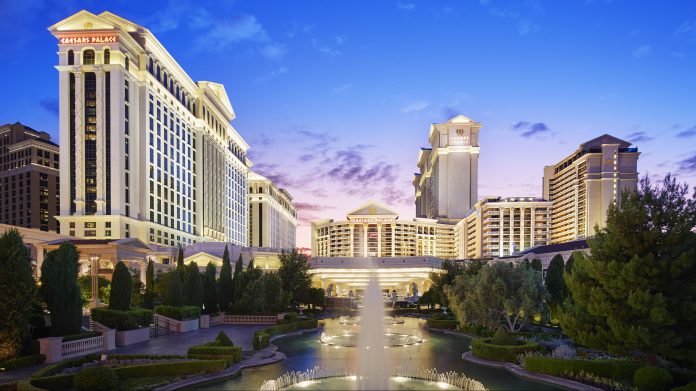 Caesars Entertainment has confirmed recent media speculation, as it confirms Anthony Rodio as CEO to replace Mark Frissora, who was due to step down.
The current CEO of Affinity Gaming is to transition into the role during the next thirty days and is to be based in Las Vegas, with it having been suggested that Carl Icahn recommended Rodio for the position.
After repeatedly pressing for a sale of the company, with Eldorado Resorts and Tilman Fertitta, the owner of the Golden Nugget casino and Houston Rockets NBA franchise said to be in discussion, Icahn agreed a deal to appoint three new directors to Caesars' board as his shareholding raised to a little over 15 per cent.
Rodio, who boasts 37 years industry experience, has previously served as president, CEO and a member of the board of Tropicana Entertainment, sold by Icahn to for $1.85bn to Eldorado Resorts last year.
Rodio said of the new position: "I have long admired Caesars and am optimistic about the company's future prospects. Our industry is going through a time of transition and opportunity, and I look forward to leading Caesars' exceptional team through the company's next phase of growth, innovation and value creation."
James Hunt, chairman of Caesars' board, explained: "Tony brings to Caesars a track record of operational excellence, proven leadership and deep industry knowledge and expertise.
"Tony is a respected and highly accomplished executive, who has successfully built and grown businesses in our industry throughout his career.
"We are confident that Tony has the vision and depth of operating experience to lead our talented senior management team, as Caesars continues its long history of delighting our guests, fostering a welcoming and rewarding workplace for our team members and creating value for shareholders and other stakeholders.
"Our entire board looks forward to his leadership in evaluating and executing the company's go-forward plans."
Caesars also confirmed the formation of a transaction committee "to oversee the company's evaluation of ongoing efforts in creating additional shareholder value".
Comprised of independent directors Thomas Benninger, Keith Cozza, Don Kornstein and Courtney Mather, stressing that the decision to form the committee follows inquiries from industry participants concerning possible transactions.
Adding: "There can be no assurance that the exploration with other industry participants will result in any transaction or other result.
"The committee has not set a timetable for completion of its review, and it does not intend to comment further regarding these matters unless a specific transaction, or other alternative, is approved by the board of directors, or it is otherwise determined that further disclosure is appropriate or required by law."