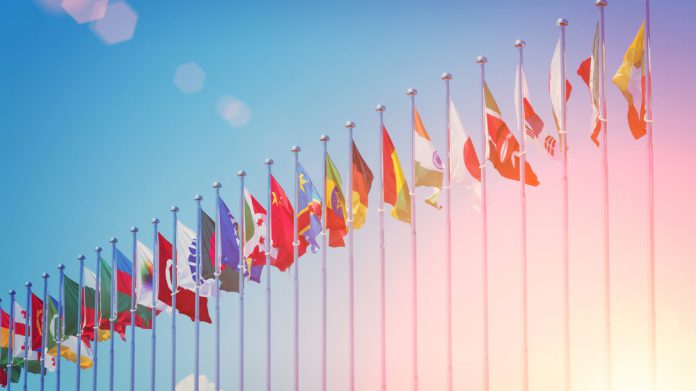 Melco Resorts and Entertainment has reported a revenue rise and record second quarter adjusted EBITDA, as the firm delves into international expansion strategies.
Australia, Cyprus and Japan all feature heavily in the potential future make-up of the organisation, the former two of which sees significant moves having already been undertaken.
Lauding the purchase of a 19.99 per cent stake in Australia's Crown Resorts as an "incredible opportunity," the firm continues to deepen its Cypriot footprint as construction continues on the €550m City of Dreams Mediterranean.
Recently opening its third satellite casino in C2 Ayia Napa, a fourth is still to come in Paphos following similar openings Nicosia and Larnaca, with a temporary property also in place in Limassol until the larger complex is complete.
Regarding its Australian and Cyrpiot interests, Lawrence Ho, chairman and CEO of Melco, explained: "In May 2019, the company announced its agreement to acquire a 19.99% stake in Crown Resorts Limited from CPH Crown Holdings Pty Limited. We believe Melco's investment in Crown is an incredible opportunity to purchase a strategic stake in what we believe to be Australia's premier provider of true integrated resort experiences. 
"In June 2019, the company announced its agreement to acquire from Melco International Development Limited all of Melco International's holdings of ordinary shares of ICR Cyprus Holdings Limited which represents a 75 per cent equity interest in ICR Cyprus. 
"ICR Cyprus and its subsidiaries are developing the City of Dreams Mediterranean integrated 3 destination resort project in Cyprus. The City of Dreams Mediterranean project is currently under development and scheduled to open in 2021, upon which it is expected to be the largest and premier integrated destination resort in Europe."
Furthermore, the organisation is one of a number of casino entertainment operators that has its sights on securing one of three licences up for grabs to construct an integrated resort in Japan.
After Las Vegas Sands reemphasised its interest when publishing its latest financial results, Ho continued: "Japan continues to be a core focus for us. In May, we released designs of our proposed Osaka Integrated Resort – City of the Future. We have also participated in the Yokohama RFI and will participate in the Osaka RFC. 
"With our focus on the Asian premium segment, high quality assets, dedication to world-class entertainment offerings, market-leading social safeguards and compliance culture, and our commitment to being an ideal partner to local governments and communities alike, we believe Melco is in a strong position to help Japan realise a vision for an integrated resort development with unique Japanese touch."
Operating revenue for Melco during the second quarter of the year rose 17 per cent from $1.22bn to $1.44bn, due to an increased performance in the mass market table games segments and higher non-gaming revenue as a result of the opening of Morpheus in June 2018.
Operating income jumped 74 per cent to $205.3m (2018: $118.1m), with adjusted EBITDA coming in at $442.2m, a 24 per cent increase on $355.5m.