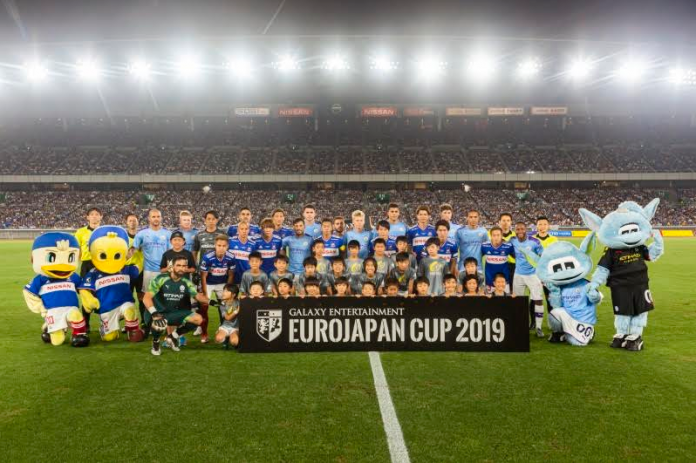 Macau-based hotel and casino operator Galaxy Entertainment Group has lauded a further strengthening of its local ties within Japan, after being title sponsor for the EuroJapan Cup 2019.
Coming at a time where numerous global organisation are aiming to show their worth to the country, ahead of three licences being awarded to construct integrated resorts across Japan, Galaxy welcomed 65,052 fans to a sold-out Yokohama Nissan Stadium.
Striving to bring the world's top sport and entertainment experiences to local communities across Japan, Galaxy announced plans earlier this year to become the lead sponsor of the clash between Yokohama F Marinos and Premier League champions Manchester City.
During the build-up GEG also hosted its 'Galaxy Entertainment Junior Soccer Cup,' a further initiative aimed at strengthening ties with the local community and supporting young soccer players.
Welcoming in excess of 300 youth players from 32 under-8 and under-10 sides from Yokohama city that took part, each of those who reached the final escorted the Manchester City and Yokohama F Marios players out onto the pitch, before the former ran out 3-1 winners.
Ted Chan, Galaxy Entertainment Japan COO, explained: "It was thrilling to see this exciting clash between two of the world's best soccer teams, English Premier League champions Manchester City and Yokohama F Marinos, here in Japan, and we are happy the event was such a success. 
"It has been an honour being able to bring such world-class sports entertainment to Japan and such enjoyment to local communities and junior players in Yokohama. GEG will be supporting various sports and entertainment events as part of our IR business development in Japan and providing world class entertainment here, as well as showcasing Japan's attractiveness to the world. We hope to support the further development of sports in Japan and contribute to local communities here for many years to come."