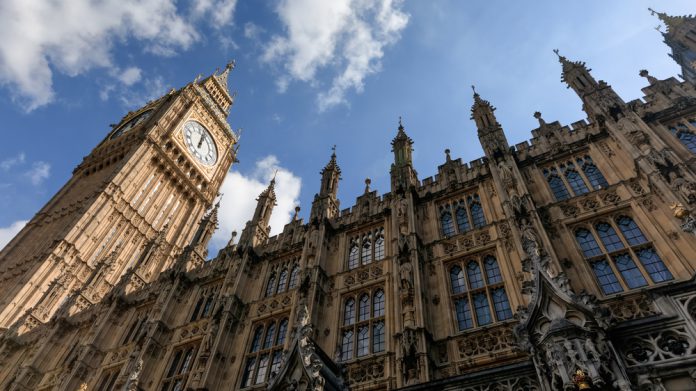 Four recovering gambling addicts last month appeared before a House of Lords' Select Committee, as it gathered further research into the Social and Economic Impact of the Gambling Industry on UK society.
On Tuesday, October 8, the individuals each shared their experiences of gambling with the Committee, which is being chaired by Lord Grade of Yarmouth, offering insight into their journey towards "problem gambling".
The gamblers' panel detailed underage engagements with fruit machines or betting with school friends or family members, before sharing their experiences as their gambling addictions grew. This involved utilising easy access to credit loans. One addict, whose first adult job was as a police officer, explained he'd secured a £5,000 loan using his mobile phone in fewer than five minutes, despite having a history of "payday gambling".
Access to loan facilities would be questioned by the Committee, focusing on how the victims were able to "get around systems" and gamble.
One gambler said: "Only one of the nine companies did an affordability check, and that was after spending £440,000". Another – with a criminal past – stated that in 2015, he was required to provide "source of funds" verification for the first time despite having gambled a total of £1.8m.
The Committee also asked the panel about VIP programmes, with the majority stating they had been treated as VIP customers without background checks, and despite their spending habits indicating that they were payday gamblers.
One gambler labelled operator VIP programmes as "simply grooming", detailing that "none of them do proper checks, when excessive money is being spent".
Discussing customer access to self-exclusion mechanisms, the panel criticised GamStop  for limiting self-exclusion to a period of five years with no permanent option.
Despite each having self-excluded, the gamblers said they were still able to engage with gambling firms using different IDs, and that they would still be engaged with constant gambling communications provided by affiliate marketing websites and TV adverts.
The UK Gambling Commission also came in for criticism, as the panellist with criminal convictions said he had written to the regulator confessing that he had stolen £1.8m – but was told that he could not be helped as had moved abroad to escape his troubles.
"Surely the Gambling Commission should have shared that with all the other operators, and then maybe more damage would not have been done," he said. "I do not hold them fully accountable, but I should not be able to outsmart an operator."
He continued: "If you complain to the Gambling Commission, you think there will be some accountability – but there is not, so you complain to an operator and there is rarely accountability from them.
"So where do you turn if you have no money and you cannot afford a solicitor to go to court? You have nowhere to turn."
Speaking further on regulatory frameworks, the panel said that the UKGC lacked accountability, stating that the regulatory authority had no interest in assisting in disputes between gamblers and betting firms.
The Select Committee will continue to consider whether UK gambling laws need to be updated to reflect significant changes in technology, and whether licensed operators have a legal duty of care towards their customers.