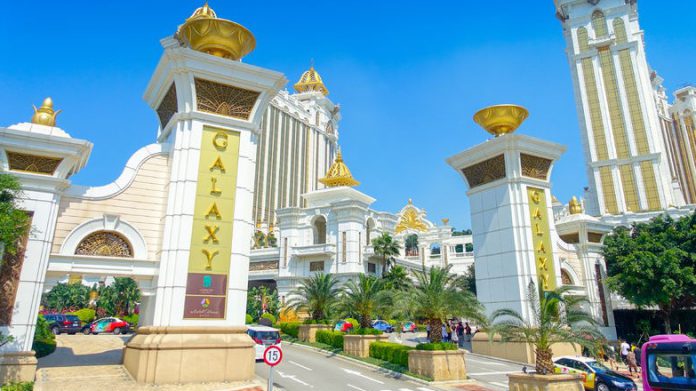 Galaxy Entertainment Group's second quarter struggles have continued through the year, as the firm again points to developments and enhancements as strong Macau headwinds impact the firm's latest financial report.
A revenue decrease of two per cent year-on-year to HK$12.7bn (US$1.62bn) was reported during the third quarter of 2019, driven by various Macau-based impacts including ongoing trade tensions, a slowing global economy, regional competition, currency fluctuation and disruptions in Hong Kong.
In the latest update GEG has praised ongoing development efforts throughout Japan, stressing that the country represents "a great long term growth opportunity that will complement our Macau operations and our other international expansion ambitions".
The firm is continuing to strengthen its Japan development team and remains optimistic of participating in the integrated resort process, as the firm also progresses with its concept plan for a lifestyle resort on Hengqin that will "complement our high energy resorts in Macau".
The hotel and casino operator has also progressed its $1.5bn enhancement program for its Galaxy Macau and StarWorld Macau entities, stating that it's "uniquely positioned for long term growth".
Lui Che Woo, chairman of GEG, said of the ongoing work: "We continue to progress with our $1.5 billion property enhancement program at Galaxy Macau and StarWorld Macau, the program continues on schedule and on budget. We are pleased to have recently completed the renovation of two VIP rooms which have been well received by our customers. 
"We will continue to enhance our resorts and anticipate the full program will be completed by mid-2020. Furthermore, we continue our construction works of Cotai Phases 3 and 4 and continue to refine our development plans for a lifestyle resort in Hengqin. 
"Regarding our expansion efforts in Japan, we continue to strengthen our Japan development team and build our resources as we move forward in the integrated resort process"
GEG's flagship Galaxy Macau continues its dominant status with the property portfolio, with revenue of HK9.3bn (US$1.19bn), remaining flat year-on-year.
StarWorld Macau dropped 14 per cent to HK$2.5bn (US$319m), with Broadway Macau decreasing slightly to HK$141m ($18m).
"I am pleased to report the third quarter results for the group in 2019," Lui Che Woo added. "Given the overall market conditions and weaker global consumer sentiment we believe the group has delivered solid financial results. 
"Macau has faced numerous headwinds in 2019, these includes ongoing trade tensions, a slowing global economy, regional competition, currency fluctuation, disruptions in Hong Kong among others. These events have been impacting consumer sentiment and subsequent spending habits."